Welcome to Pear Deck Slides!
Pear Deck Slides give teachers the ability to engage and assess every student in every seat, no matter what grade or subject. Using Pear Deck will help you create an interactive and community-focused classroom that builds confidence and comprehension.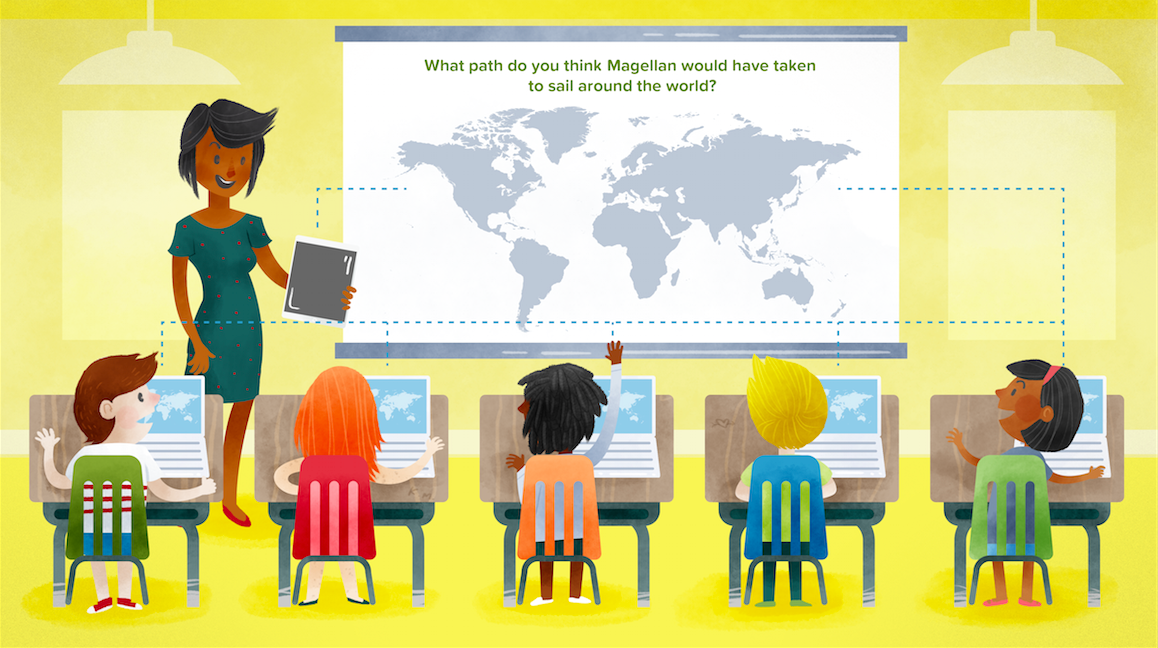 How does it work?
Pear Deck Slides is very similar to a slide show, like PowerPoint or Google Slides. But instead of just static, informational sides, you get to make Interactive Slides that let every student participate in your questions or prompts right from their own devices. When you present your Deck, you get a unique Join Code for students to join your presentation from their phone or computer.
Step One
Customize your slides. Use the editing tools to add a prompts or question for students to answer to the main body of the slide. in either the Google Slides or PowerPoint Online Slide Editor. Here's what this looks like in Google Slides: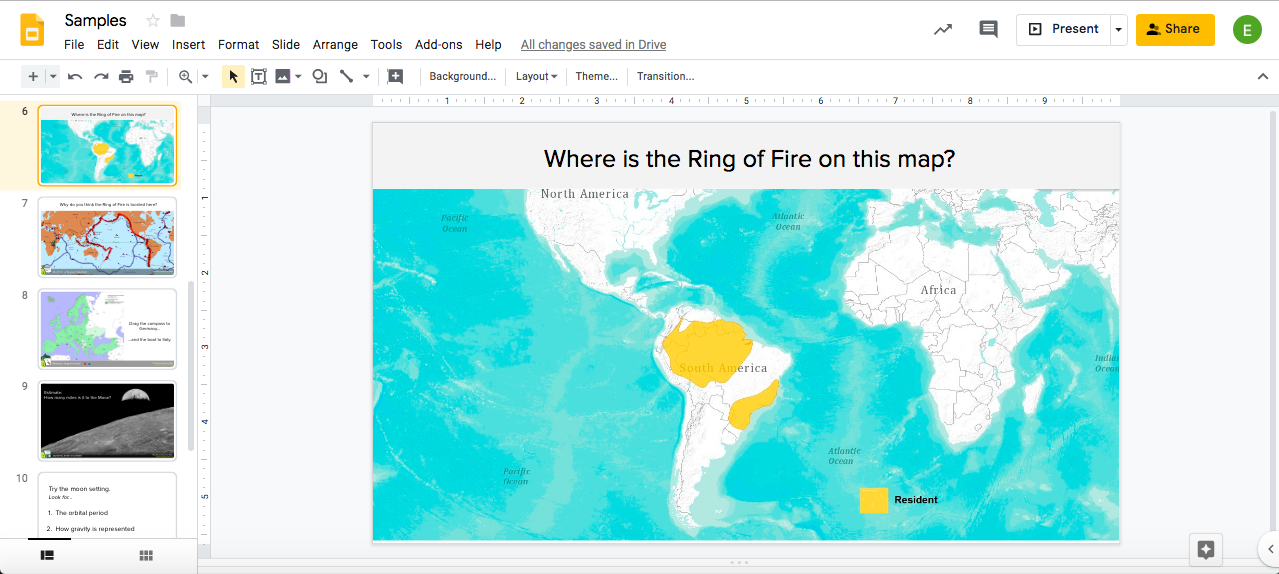 Step Two
Open the Pear Deck sidebar with one of the following tools:
Step Three
Make your slides interactive. You can add pre-made Slide Templates and/or make custom Interactive Slides. Just scroll through the Sidebar to find these options.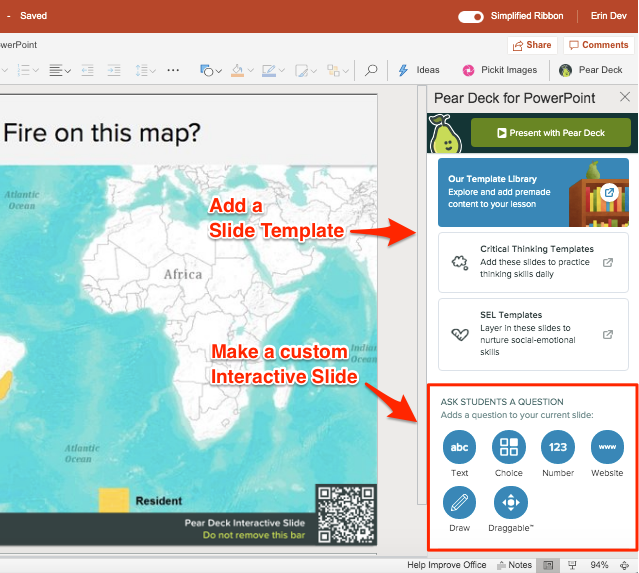 Step Four
Present your Deck. Click the green Present button in the Pear Deck for Google Slides Add-on or the Pear Deck for PowerPoint Online Add-in sidebar. This starts a new Pear Deck Session with Join Instructions, including a direct link to the Session and the unique five-letter Join Code that students use to join the Session: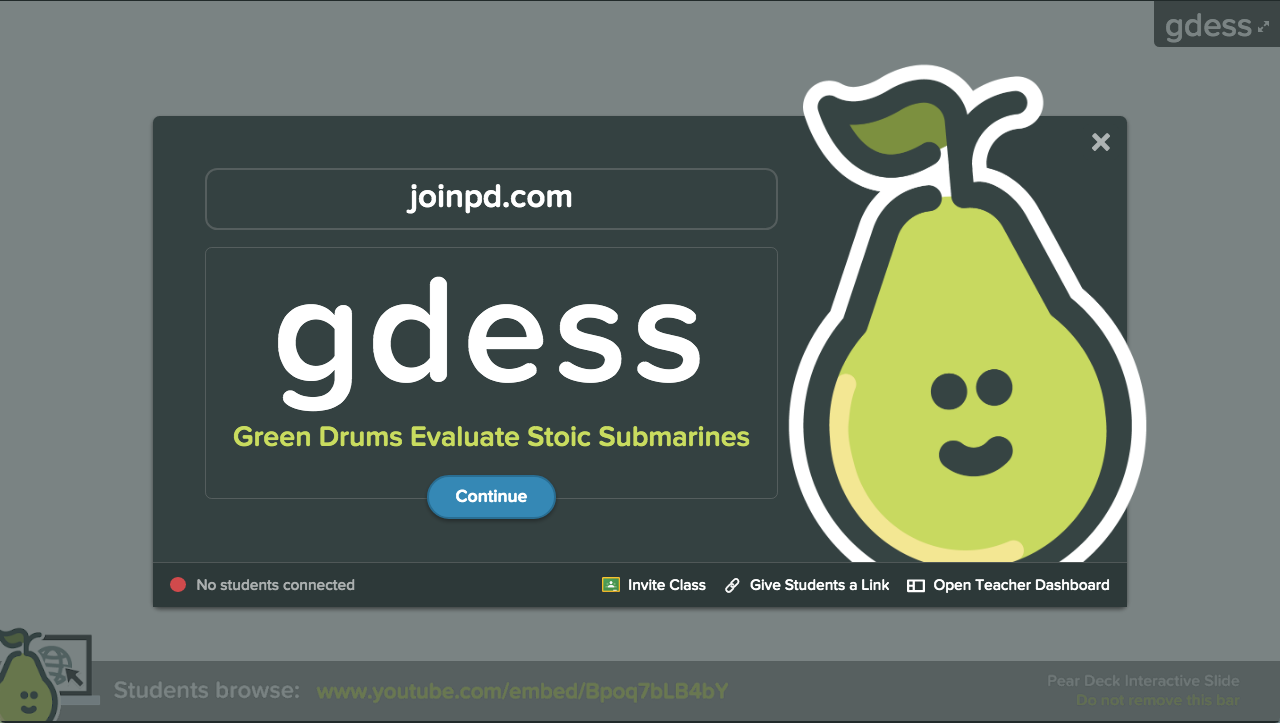 Step Five
Every student participates!