Overview
Pear Deck Takeaways™ are individualized notes documents that you can publish for students at the end of a Pear Deck Lesson.
Please note: Takeaways are a Premium Feature and are only available for users logging in with a Google account as this time.
In this article, we cover the following topics:
Quick Facts about Takeaways
Example Takeaways
Using Takeaways to Extend the Lesson
Enabling Takeaways
Publishing Takeaways
How to find Takeaways after they are published

Quick facts about Takeaways
A Takeaway is a Google Doc that lives in Google Drive.
When you publish Takeaways, each student who joined the Session gets their own copy in their Google Drive.
In the Takeaway, students see each slide from the Session and all of the answers they provided to the Interactive Questions. Each student only sees their own document and answers, not those of their peers.
The teacher has ownership and editing rights to each student's Takeaway. That means you can open a student's Takeaway and leave comments for them. You can also share a Takeaway with other teachers, parents, or mentors via the Google Drive share interface.
In addition to having slides and responses from your Session, Takeaways are editable and contain space for notes and reflections.
Each time you publish Takeaways, you get a Blank Responses Copy. You can share it to a student who missed class so they can work through the lesson!
Takeaways can be published only once per Session, but you can run unlimited Sessions with Pear Deck.
Takeaways are individualized Docs. If you looking for a way to see all of your students' responses in one document, try exporting responses to a Google Sheet.
Example Takeaway
The image below is an examples Takeaway. Notice that it contains the name of the Session, the name of the Deck, the name of the person who presented (Señor Avila in this case), and the publish date.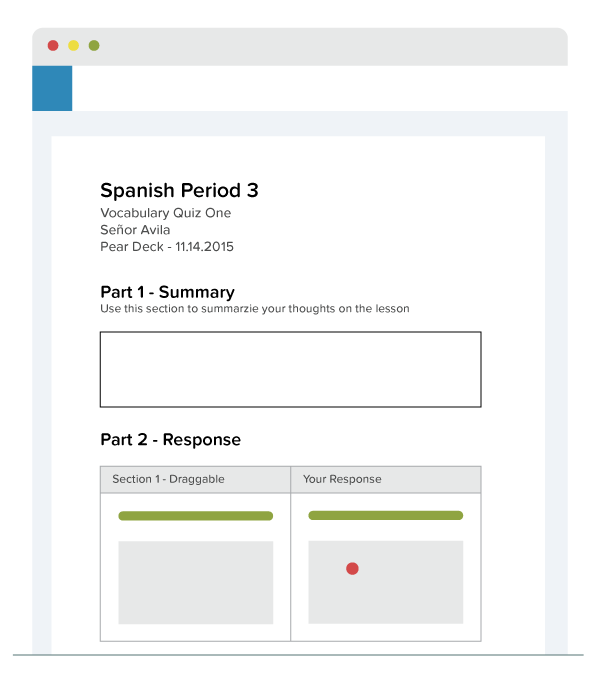 Using Takeaways to Extend the Lesson
When you publish Takeaways, you give students an easy way to go back and review the lesson later.
BUT THERE'S MORE!
You can also use Takeaways to extend the lesson beyond the classroom. For example, you could assign Takeaways as homework and ask students to reflect on what they learned in the spaces provided. You could ask them to reflect on another student's answer that differed from theirs, or to describe their thought process as they unpacked certain questions. These kinds of reflection questions help students think about their learning process in a metacognitive way.
Because you have access to the Takeaway with Google Docs tools, you can leave comments for students, giving them specific feedback on their answers.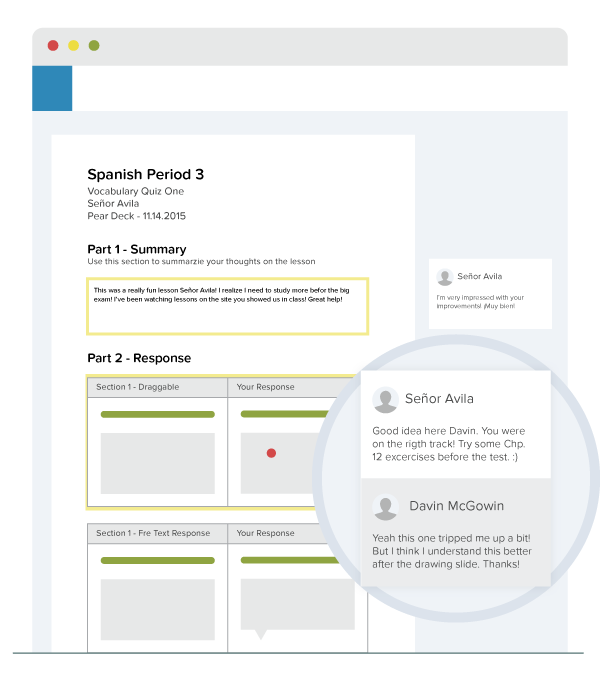 Enable Takeaways
Before you can use this feature, make sure to enable Takeaways: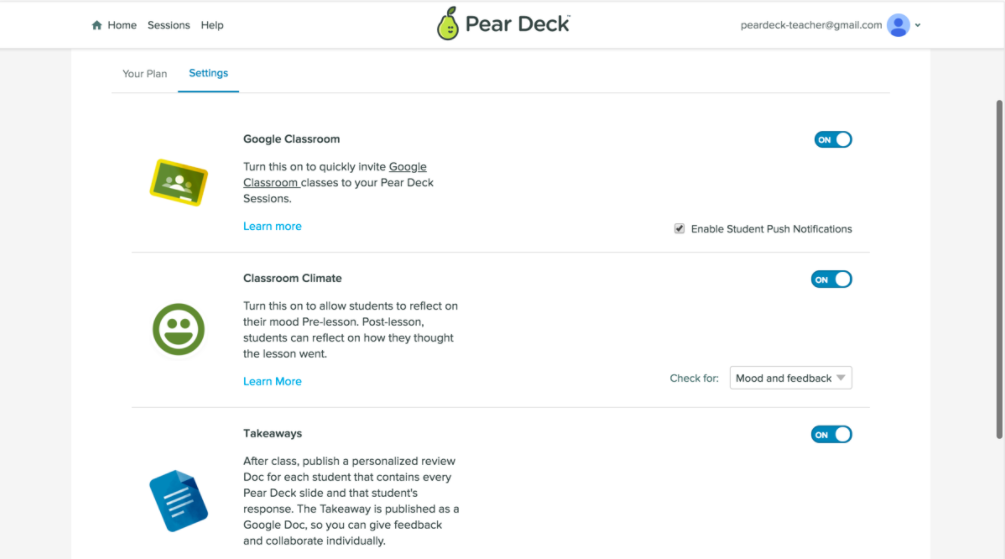 Publish Takeaways
There are two ways to publish Takeaways:
When you end a Session
From a Sessions menu
When you end a Session
When you are done presenting, click the End button on your Navigation Bar.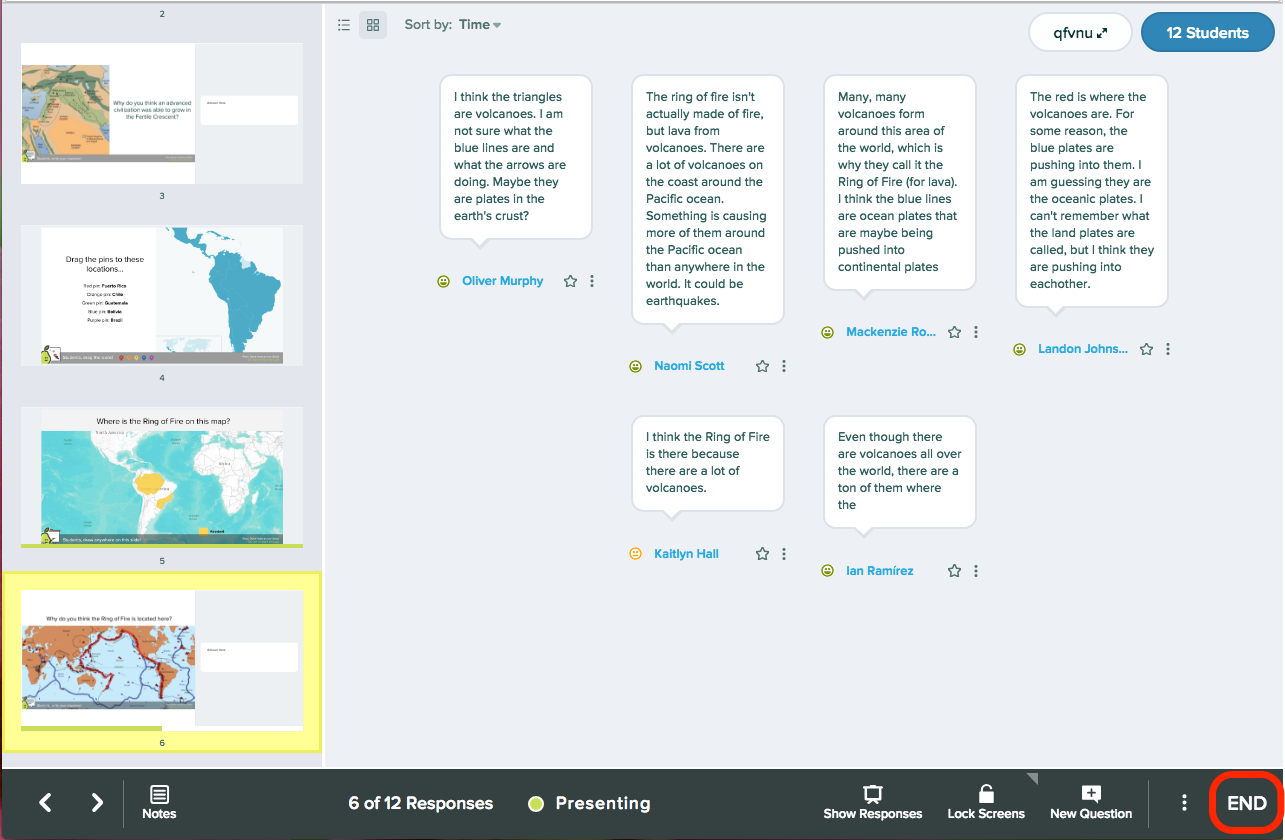 A box will appear to let you name your Session. You might call it something like "World History Period 1." Once you name it, you can check the box to publish Takeaways. Finally, click Save & End Session.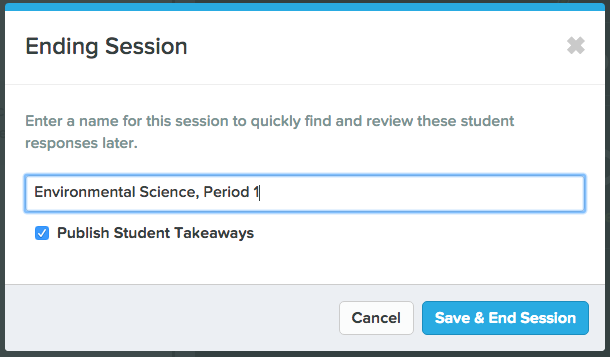 From a Sessions menu
In any Pear Deck Sessions menu, click on the More Actions menu button to publish Takeaways. The Session must be closed in order to publish Takeaways. Also, Takeaways can only be published once per Session. So, if you've already published Takeaways for a particular Session and you click on this button, you will receive a link to the Takeaways in your Google Drive.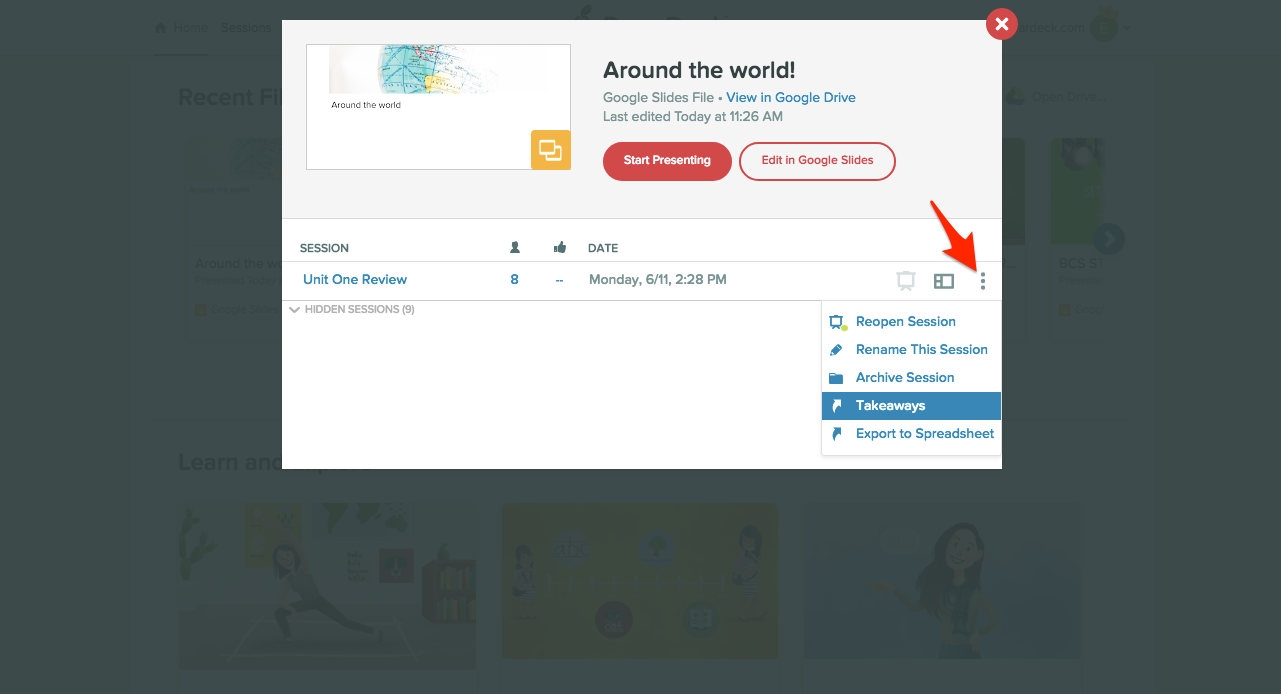 How to find Takeaways after they are published
When you publish Takeaways at the end of a Session, you get a link. For you, this link leads to the list of the Takeaway documents for the Session. For a student, the same link will open the Takeaway made specially for that student.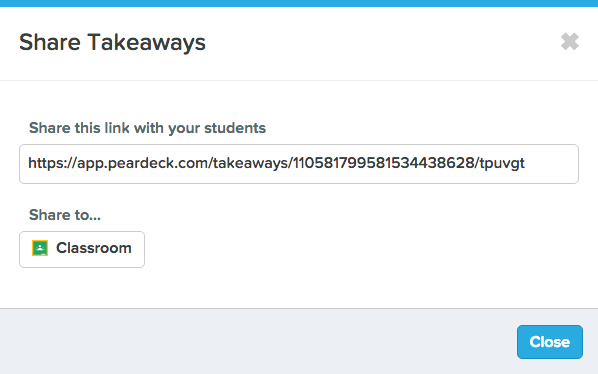 When you publish Takeaways, they are automatically stored in Google Drive. Both teachers and students can find Takeaways directly in Drive, too.
In addition to following the link, here's how a student can find their own Takeaway:
Open Google Drive
Click on Shared with me. The student's own document will be listed there.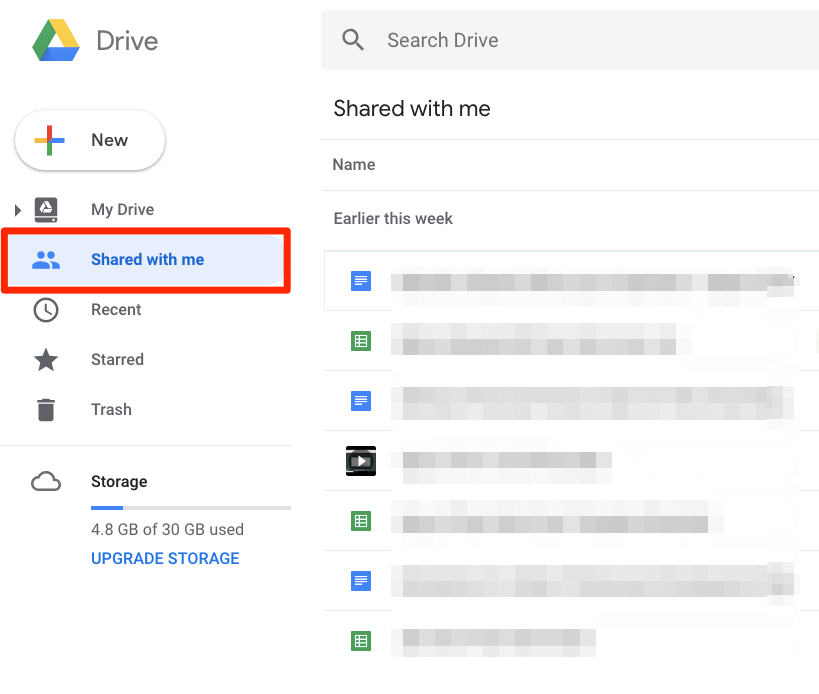 In addition to following the link, here's how the teacher can find Takeaways: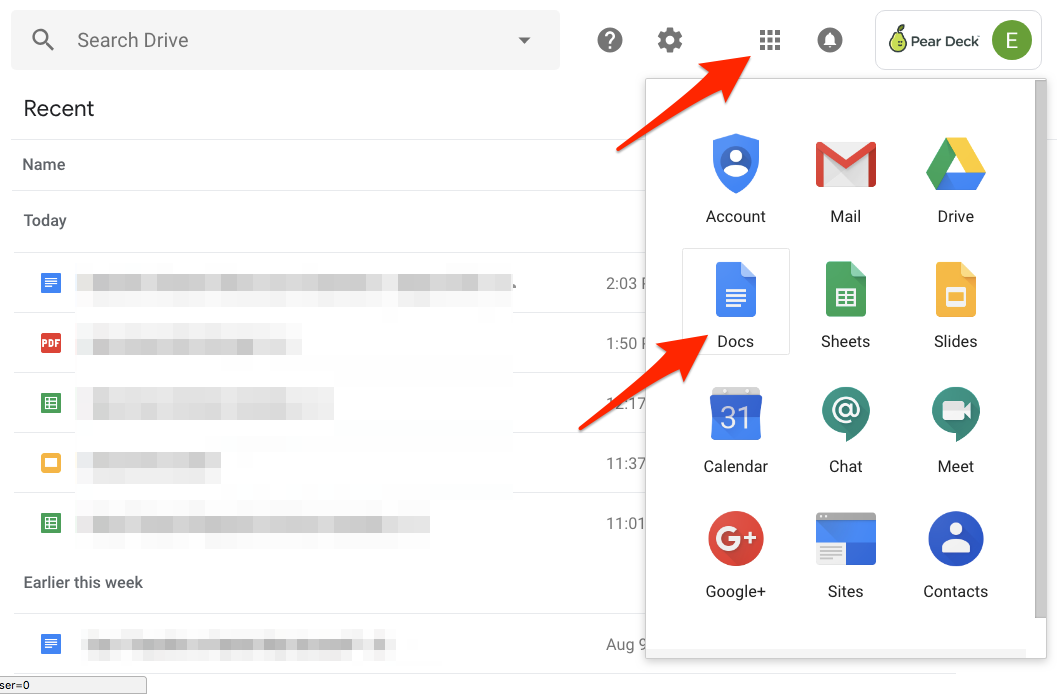 All of the Takeaways documents you published will be there.