Overview
Did you know you can share that lesson you're super proud of with fellow teachers? You can also collaborate on any Deck with your colleagues and friends in real time and even present it simultaneously! If you're using a Google account, click here to learn about sharing files.
Share a PowerPoint Deck to another user in OneDrive
If you log into Pear Deck with a Microsoft Office 365 account, your Pear Deck files live in your OneDrive. Here's how to share a Pear Deck file from OneDrive.
1. Go to Files
2. Locate the file and select it.
3. Click on the Share button.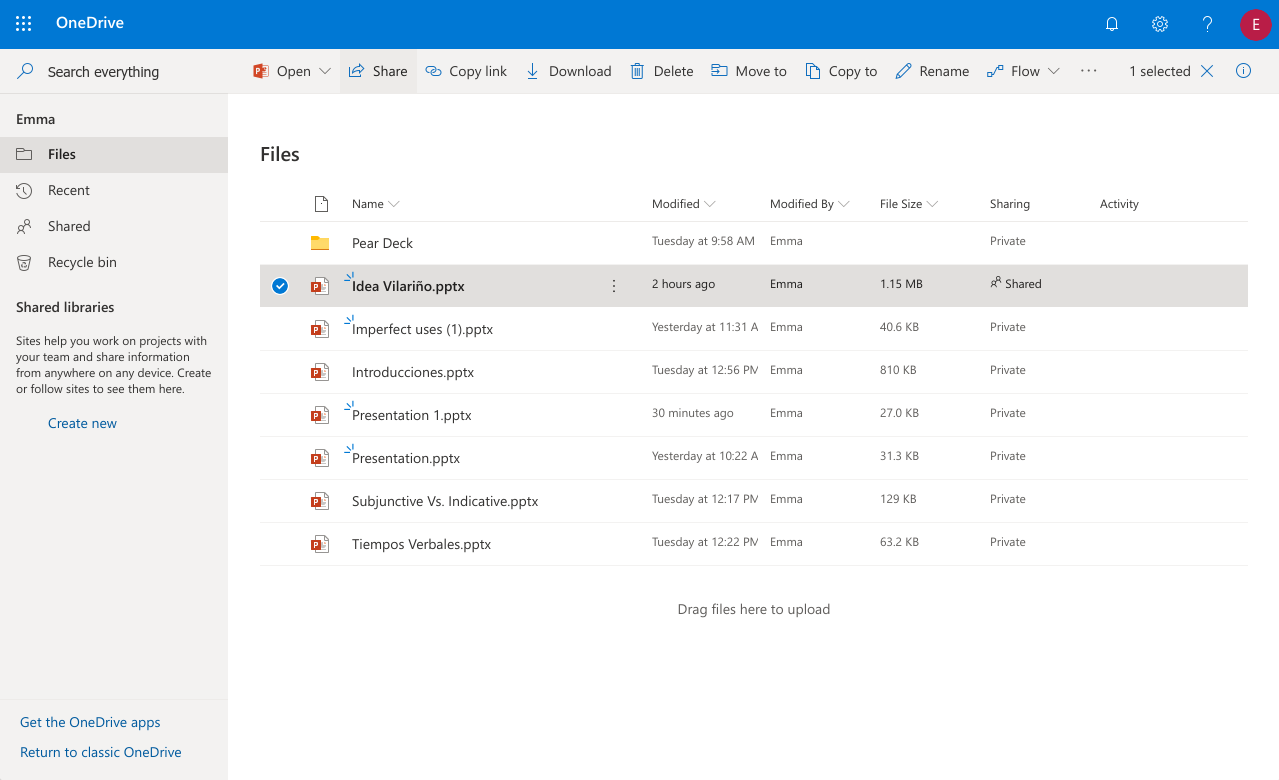 4. In the Share window menu, type in the Microsoft Office 365 email addresses or contact names you wish to share the Deck with. You can adjust the sharing settings by clicking on Anyone with the link can edit.

5. Please note that files cannot be shared from individual Microsoft Office 365 accounts to organizational accounts, and vice versa. However, you can still download the file and send it to your colleague, who can then upload it into their own OneDrive.