Overview
You can present a Pear Deck file that is stored in a Google Shared Drive, but how you do it depends on what type of Pear Deck subscription plan you have. The ability to present files directly from a Google Shared Drive can only be enabled with a school or district-wide Pear Deck subscription plan. If you are not part of a school or district subscription plan, you can still present the file after sharing it to your personal Google Drive first. This page applies to Google users only (click here to learn about Microsoft Office 365 Teams integration).
I am part of a School or District Premium Plan
If your school or district already has a Premium subscription, please ask your Pear Deck contact to enable this feature so you can present files from your Shared Drive. Don't know who your Pear Deck contact is? Email us at help@peardeck.com and tell us the name of your school, and we'll get you connected. In the meantime, you can present the file from a personal Drive account. Just be sure to share it to your personal Drive first (see instructions below).
I am not part of a School or District Premium Plan
To present your file, you'll need to move it from the Shared Drive to your personal Drive. You will be able to present it from there.
Locate the file in the Shared Drive.
Select it.
Click Share. Or, double-click your open it in Google Slides and then click Share.
3. Enter your personal Google email address into the People field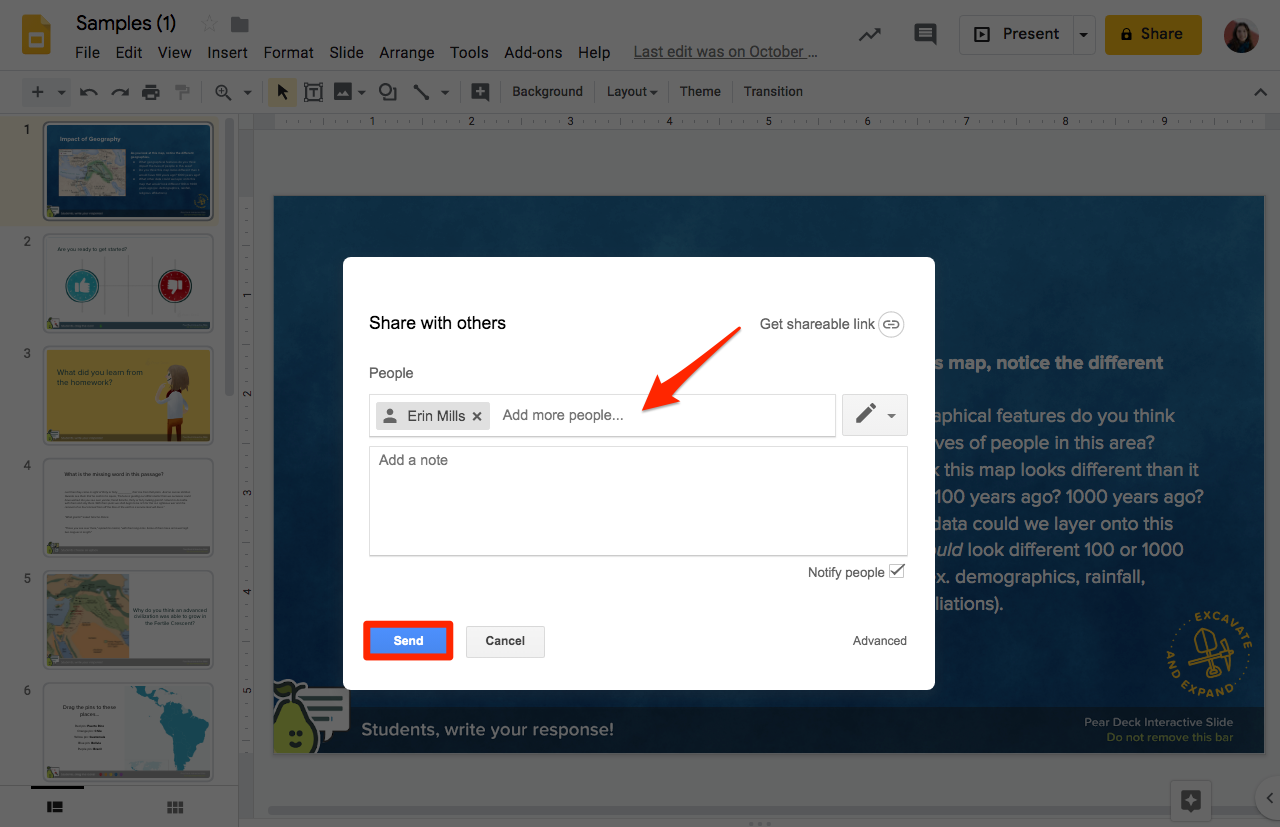 4. Open your Google Drive.
5. Click Shared with me.

6. Locate the file and double-click to open it in Google Slides.
7. In Google Slides, open the Pear Deck for Google Slides Add-on.
8. In the Pear Deck sidebar, click Present Lesson.

If your school or district does not have a Pear Deck Premium subscription, you can request a quote for one on the Pricing Page! If you need assistance, please email us at help@peardeck.com.