Get the Pear Deck for Google Slides Add-on so you can instantly add formative assessments or interactive questions directly to your Google Slides.
Overview
Here are some fun benefits:
Combine the Google Slides design tools you love with the power of Pear Deck's classroom engagement
Pear Deck's easy-to-use visual sidebar makes it intuitive and easy to add questions
Access a library of slide templates with questions tailored for use at the beginning, middle and end of class
Developed by our team of educators, the library of templates are based on best-practices for research-based engagement and assessment
Change fonts, colors, layouts and themes quickly right from the Google Slides editor
Step-by-Step
1. Get the Add-On
The first step is to get the Pear Deck for Google Slides Add-on. You can go straight to the add-on with this link, or get it from the Add-ons menu in Google Slides, like this:
Open a Google Slides file
Click the "Add-ons" Menu
Click "Get Add-ons"
Search for "Pear Deck"
Click "Install"
Now when you open the Add-ons Menu, you'll see that Pear Deck is an Add-on you can use.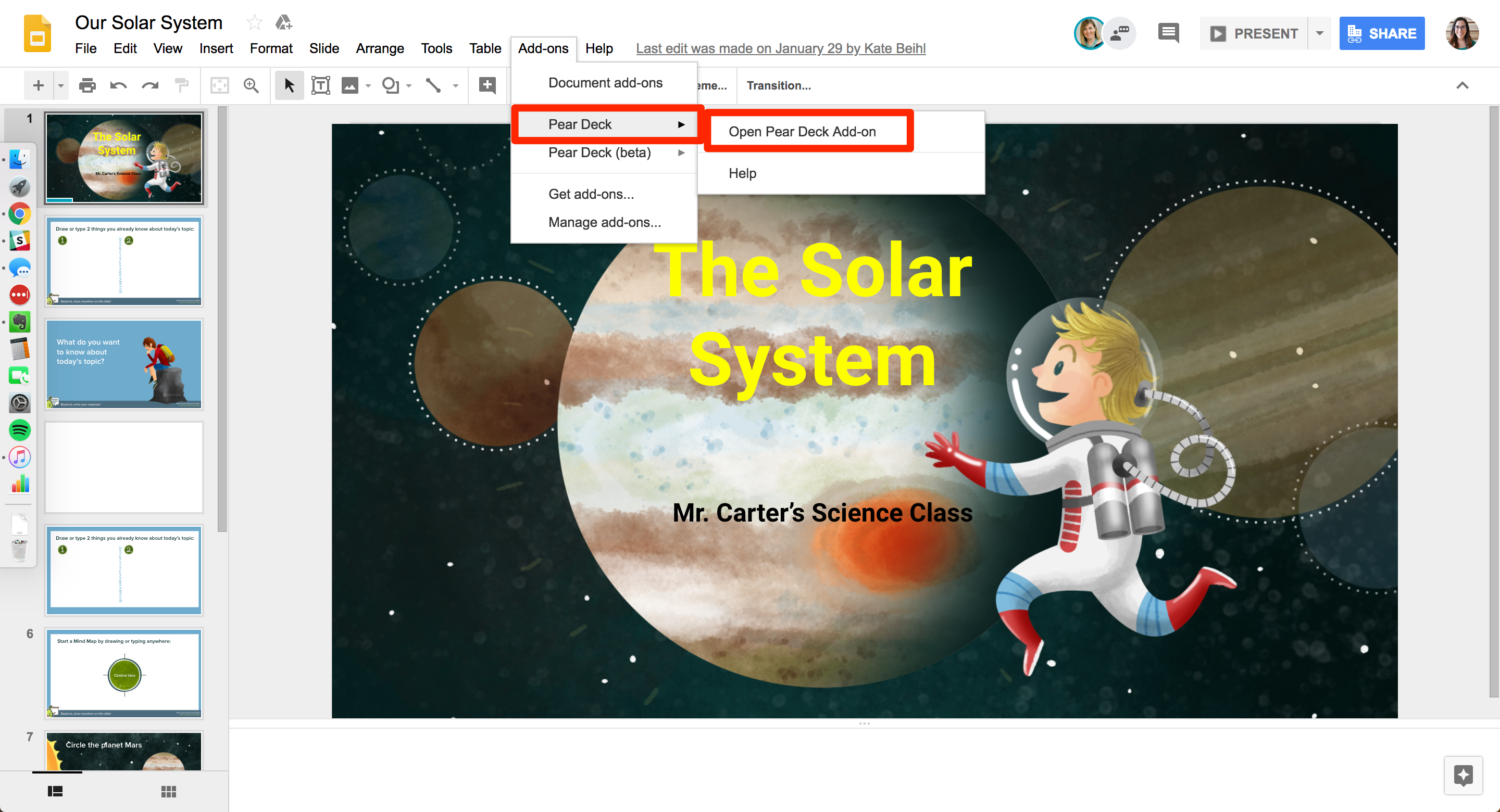 2. Create Questions
Open the Sidebar to add custom Formative Assessments and Interactive Questions.
Simply click "Add-ons" and select "Pear Deck > Open Sidebar"
Now you can drop in a template slide from the Slide Library.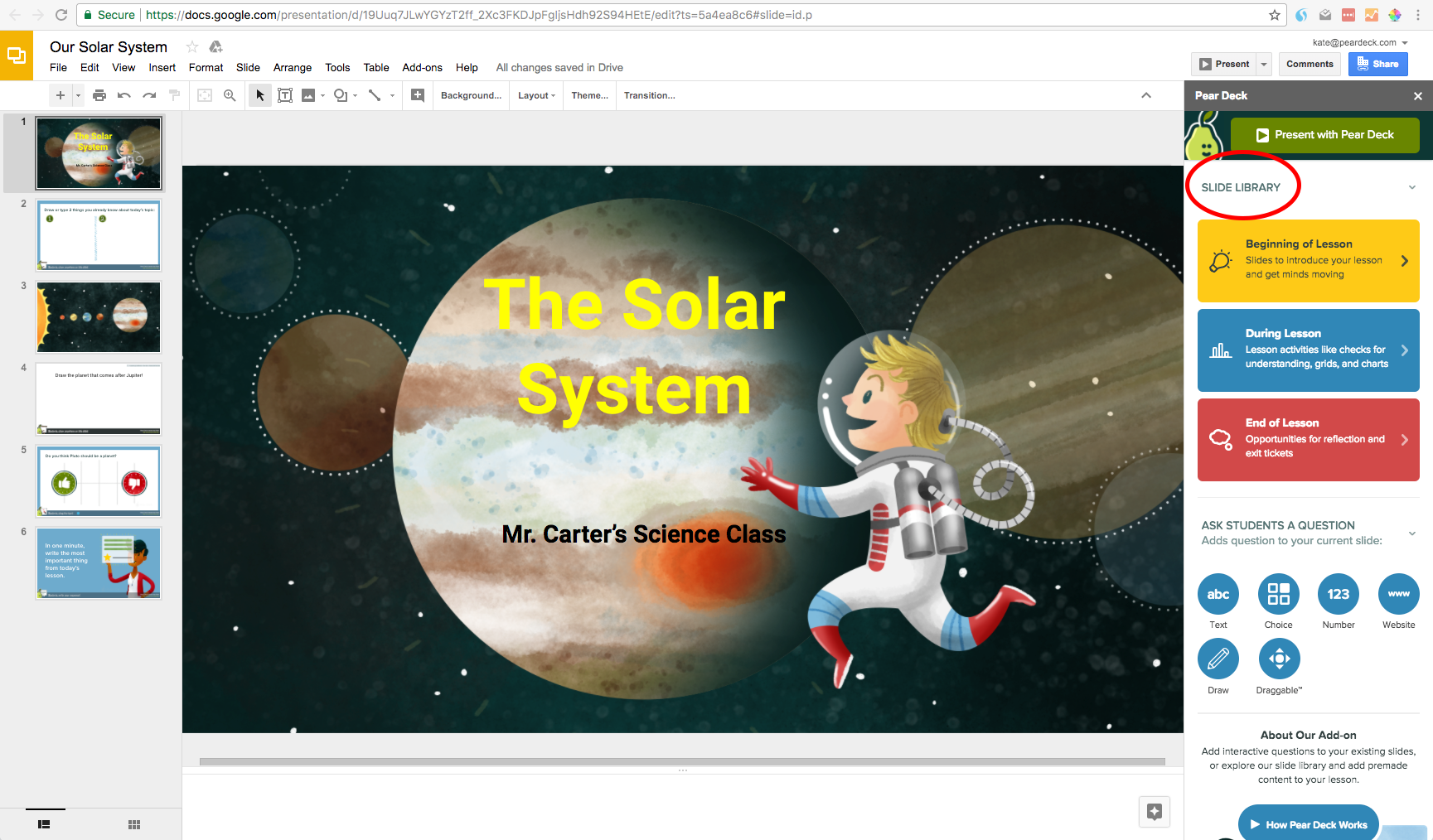 Or create your own question using one of the five interactive question types (Text, Number, Multiple Choice, Website, Drawing or Draggables).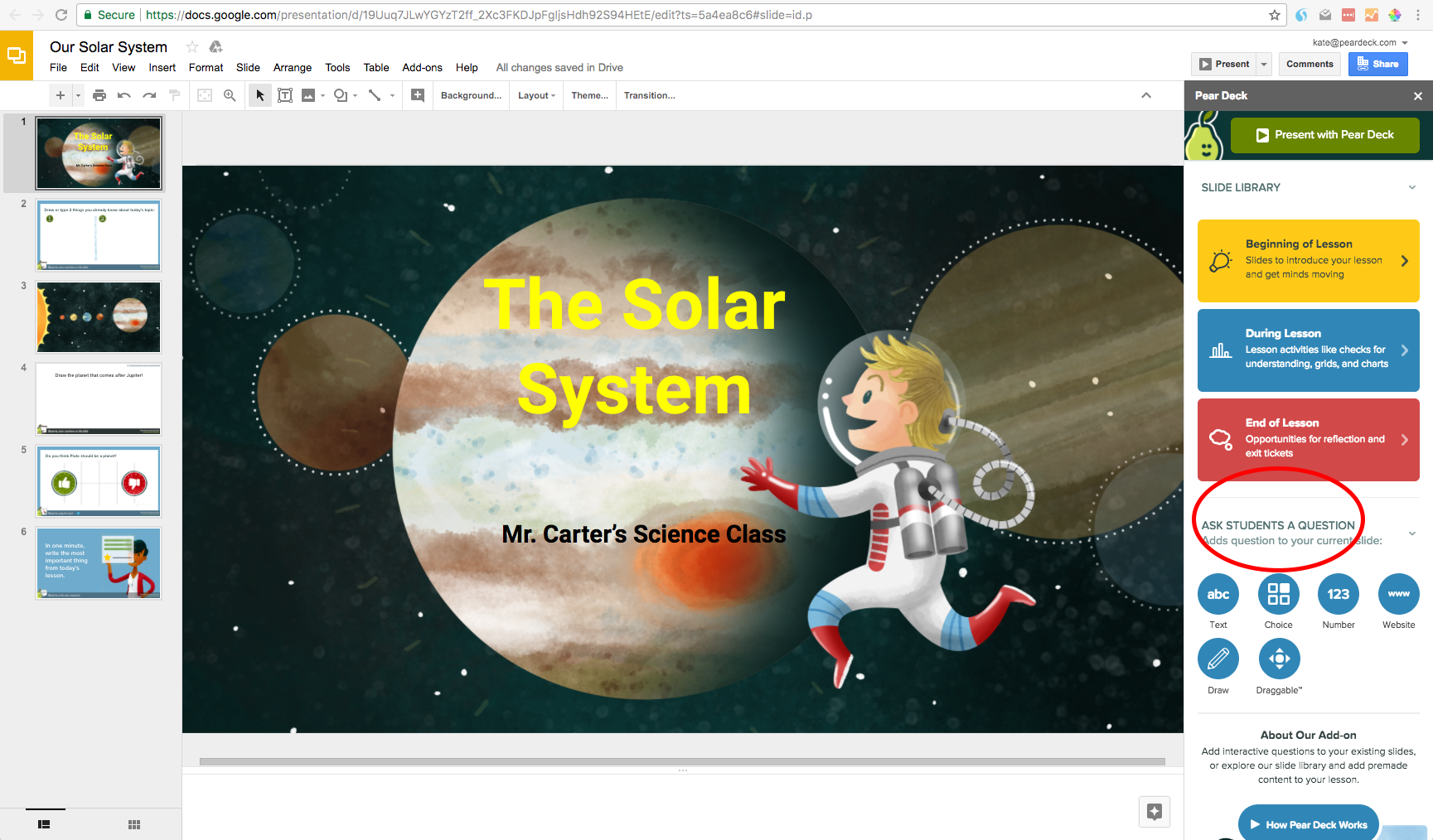 3. Present with Pear Deck
When your slides are made, it's important that you Present with Pear Deck. If you present with Google Slides, you will miss out on all the interactive Pear Deck magic you just created.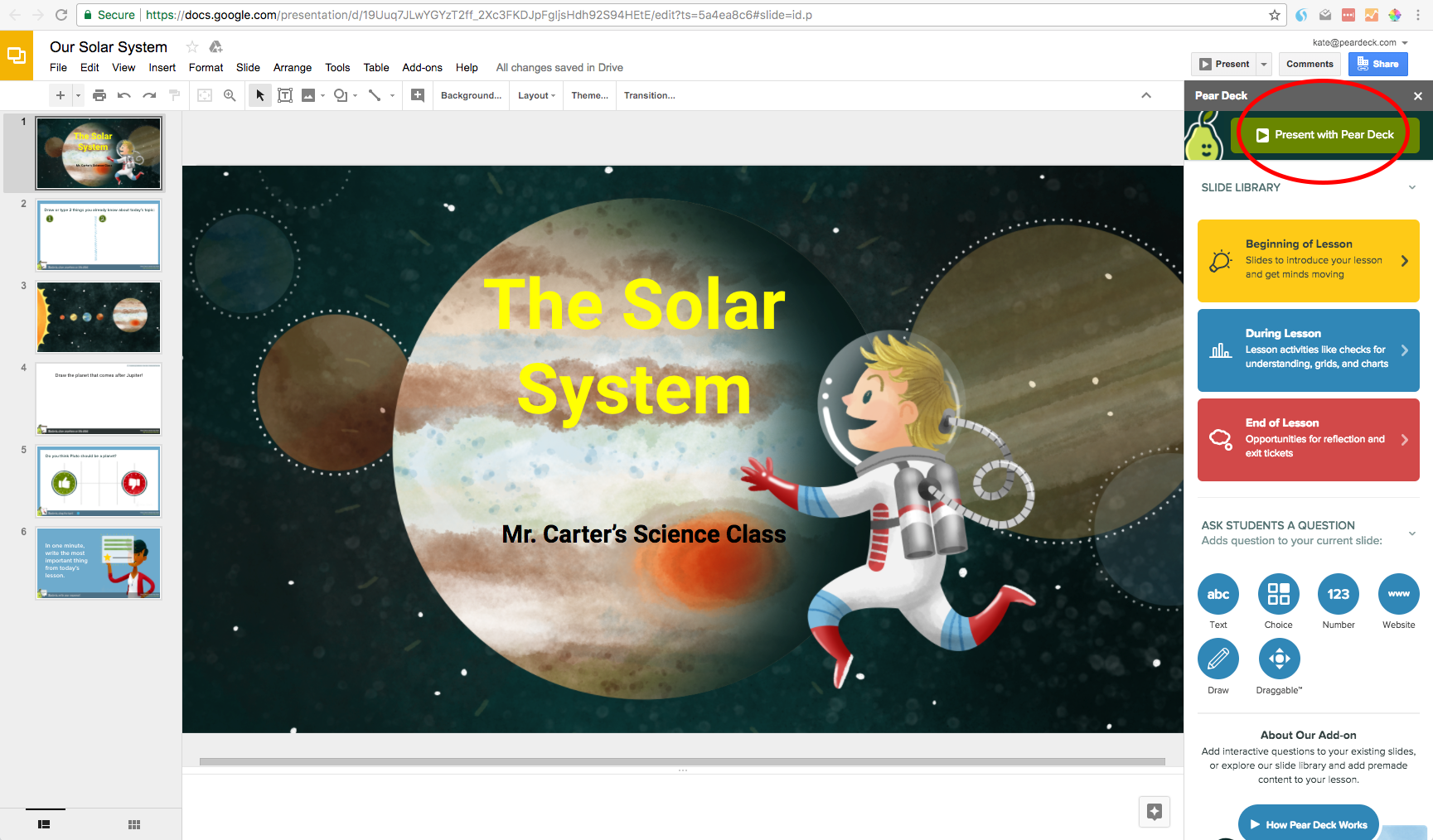 Note: Your Google Slides animations will not work in the Pear Deck presenter without the Pear Deck Power-Up extension for Google Chrome. Good news - it's free to use! Learn more here.
We still think that minimally-designed slides are better for learning. Slides with a lot of information or zooming around lead to cognitive overload. It's difficult to process what a teacher is saying in addition to a bunch of elements on a slide at the same time. We recommend simple slides with one graphic and very few words (or even none at all) to act as a visual support to the words you are saying.