Overview
When you present a Pear Deck the usual way, students can easily join your presentation Session with the link from your Join Instructions, or they go to joinpd.com and sign in with the Session Join Code.

With Google Classroom, it's even easier to invite students to a Session. Google Classroom Integration in Pear Deck happens in the Teacher Dashboard and when you publish Takeaways™ at the end of your Session. Please note that the Dashboard and Takeaways are both Premium features.
Enable Google Classroom
Invite Students from the Teacher Dashboard
Invite Students from the Projector View
What do Students See?
Enable Google Classroom
Before you can invite students to join Sessions in Google Classroom, we need to make sure Google Classroom integration in enabled in your Pear Deck account settings. Here's how:
Go to peardeck.com and click For Teachers.
At Pear Deck Home, click on your person icon. Then click My Account.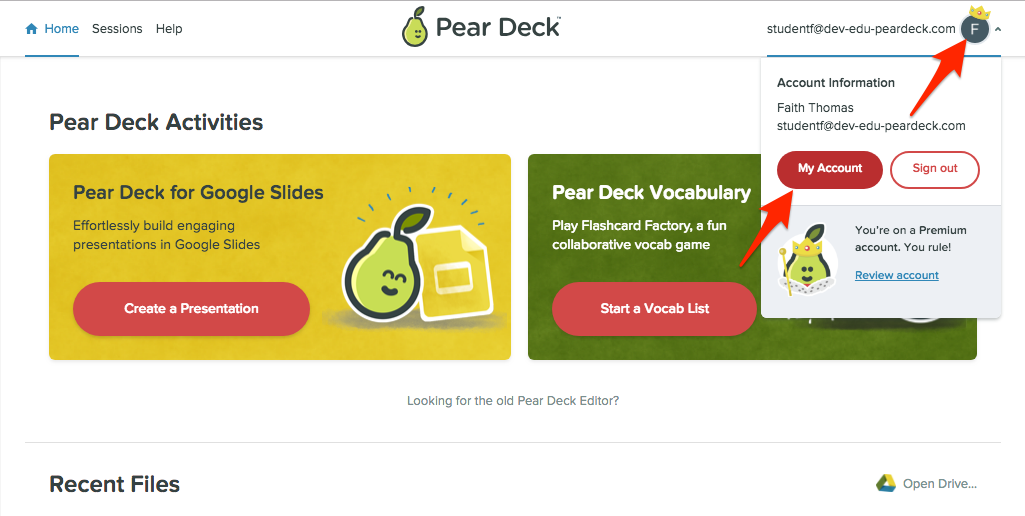 3. Go to the Settings tab. Make sure Google Classroom is set to ON.

You can also enable Student Push Notifications. The fastest way to get students into your Pear Deck Session is to let them get Chrome Notifications. If you don't enable notifications, students can still join your session via the Join screen at joinpd.com. Students will still have the opportunity to accept or decline notifications. By checking the box, you simply give them the option.
Invite Students from the Teacher Dashboard
Now the Google Classroom integration is enabled, you can invite students to join your Session from the Teacher Dashboard. Here's how:
Start Presenting your Deck.
Open the Teacher Dashboard (a Premium feature).
In the Dashboard, click on the blue Classroom Roster button, located in the top right corner of the screen.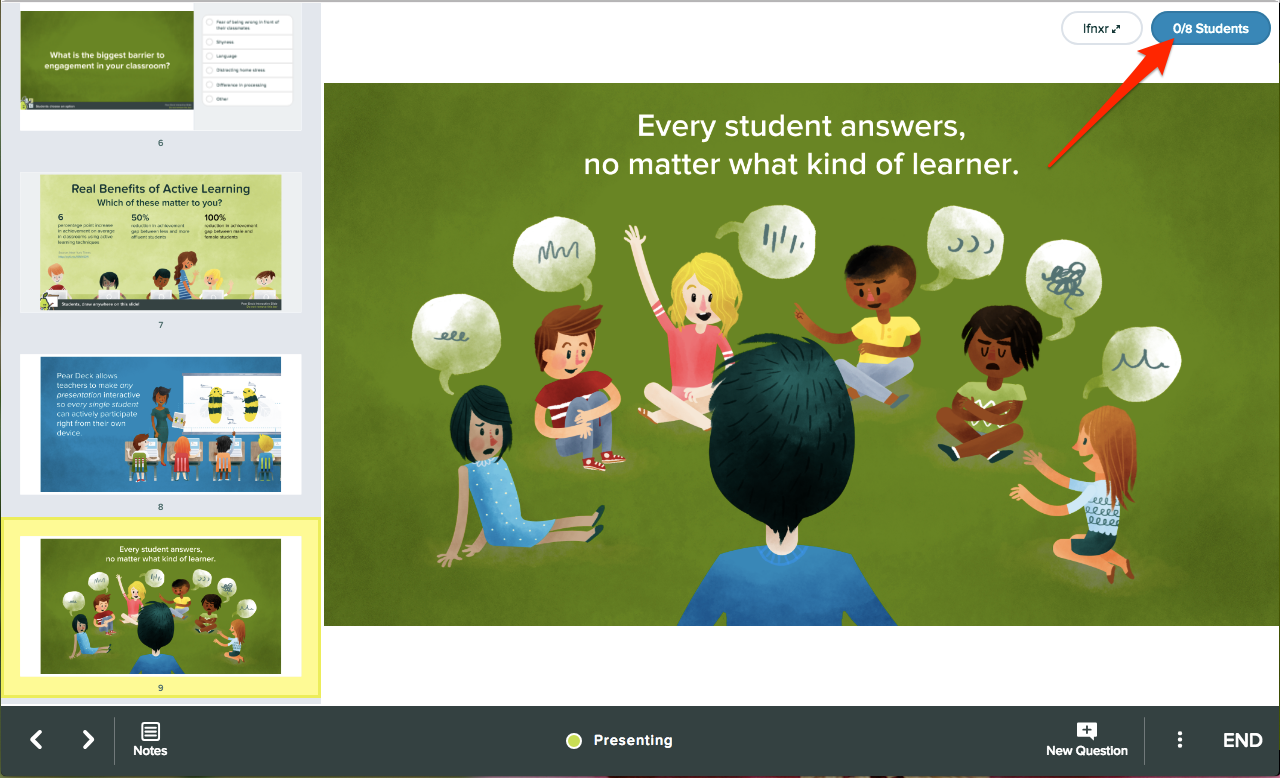 4. In the new menu, click Invite Your Classroom.

5. Choose the Google Classroom section you want to invite.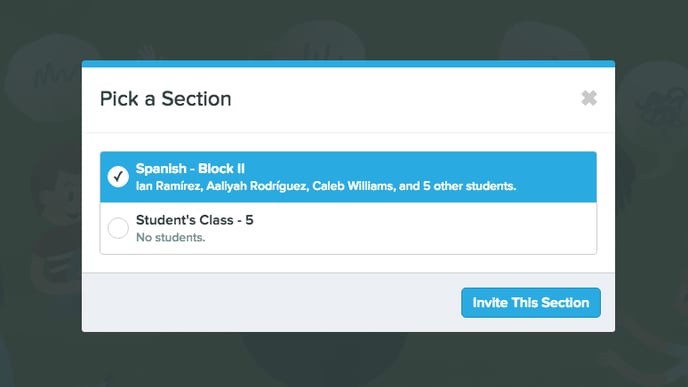 6. As students join, their names light up.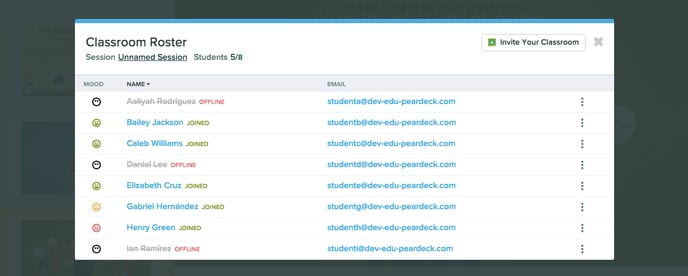 Invite Students from the Projector View
You can also invite students directly from the Join Instructions screen on the Projector View of your presentation by following these steps:
Start presenting your Session.
In the Join Instructions, click Invite Class.
This will allow you to pick a Google Classroom section to invite. However, to see the roster, you'll need to open the Teacher Dashboard.
What Do Students See?
When students go to the Pear Deck join URL (joinpd.com), they will see a list of any presentations they've been invited to recently. They just click the Join button, and they're in the Session.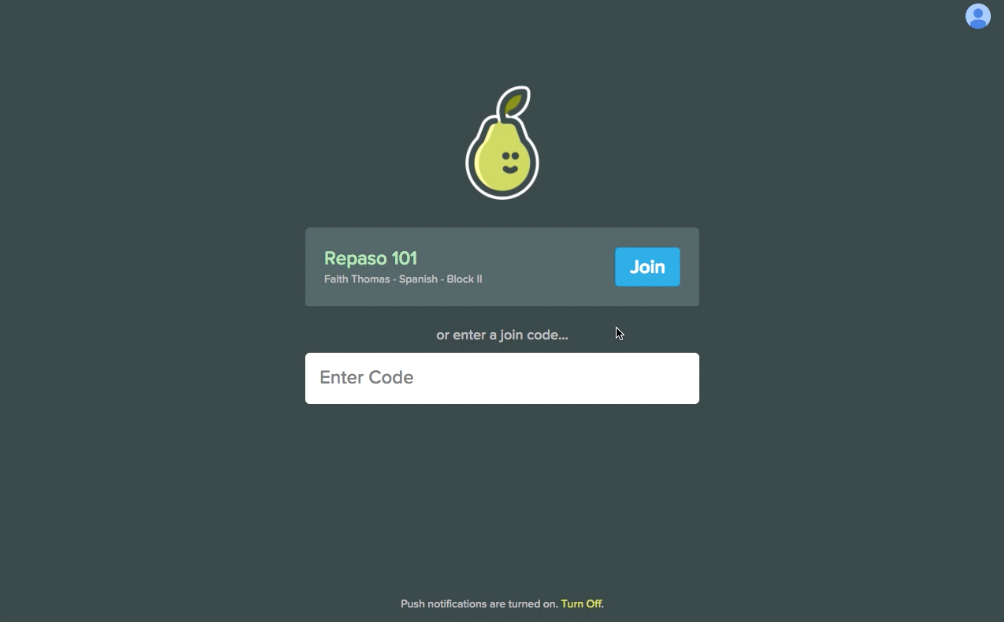 If your Google Classroom Roster is out-of-date, or some students are not on it, no worries! Students can still go to joinpd.com and enter the Join Code.