Overview
Classroom Climate gives teachers an extra layer of insight into how students are learning. By gathering feedback about student mood and feelings of achievement, teachers can gain insight into the success of a lesson while helping students become more self-aware.
Instructions
1. Turn on Classroom Climate. Go to your Settings tab and set it to On.
2. Choose the type of feedback you want to gather. You can decide whether you'd like to gather mood data at the beginning of class, lesson feedback at the end of class, or both.

3. Present your Lesson. Now each time you present a Pear Deck, we'll present students with a mood gathering question on the first slide, and a lesson feedback question when you end the Session (depending on the options you chose in the last step). You don't have to do anything else to make this happen.
If you choose to check for mood, students will see this screen when you are showing the Join Instructions screen on the Projector:

If you choose to check for feedback, students will see this screen as soon you reach the last slide:
You must advance to the end slide for students to see this question. They will be able to answer it for up to one hour after you've ended the Session.
4. Use the data. There are a number of ways you can use the data once collected.
See the mood data right away in the Teacher Dashboard (a Premium feature). This can give you insight about how students are, or are not, participating. First, open the Classroom Roster in the top right corner to see mood data:
Then click Mood to sort by mood...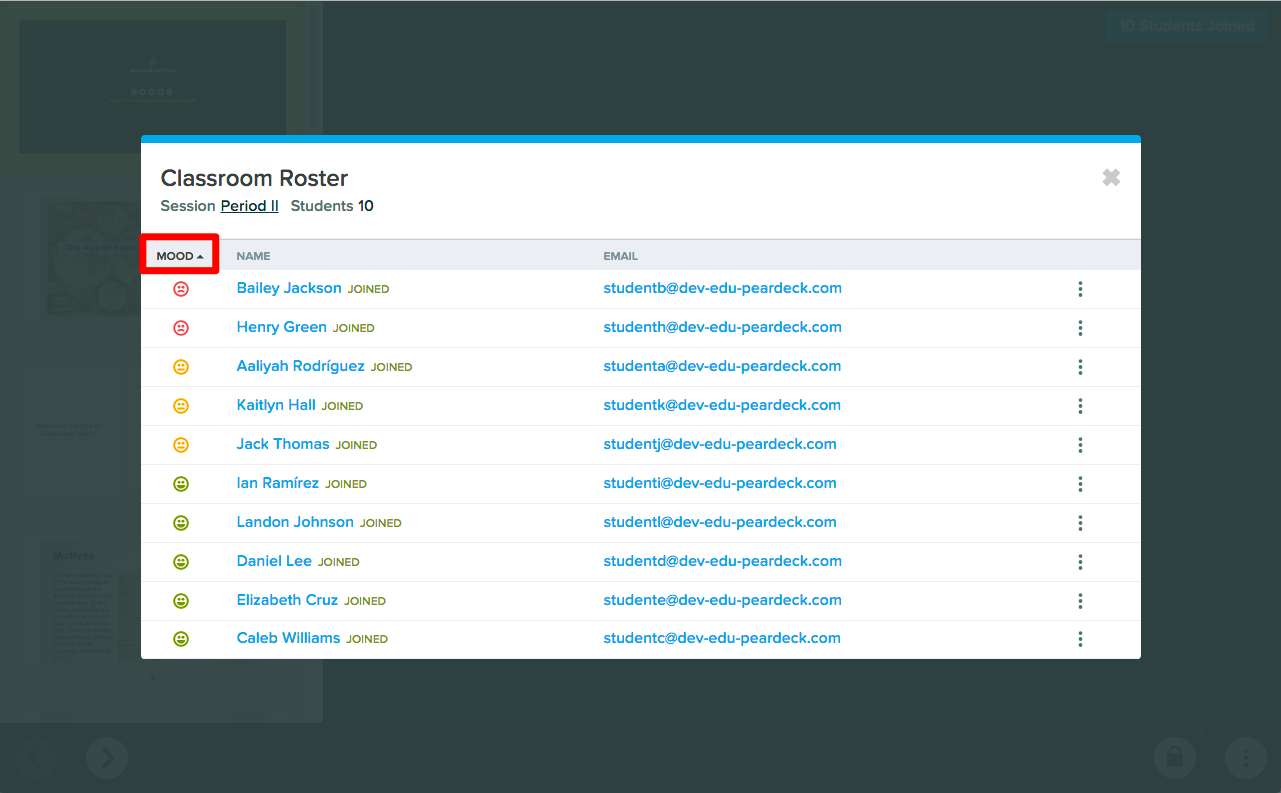 ...or Name to sort by name: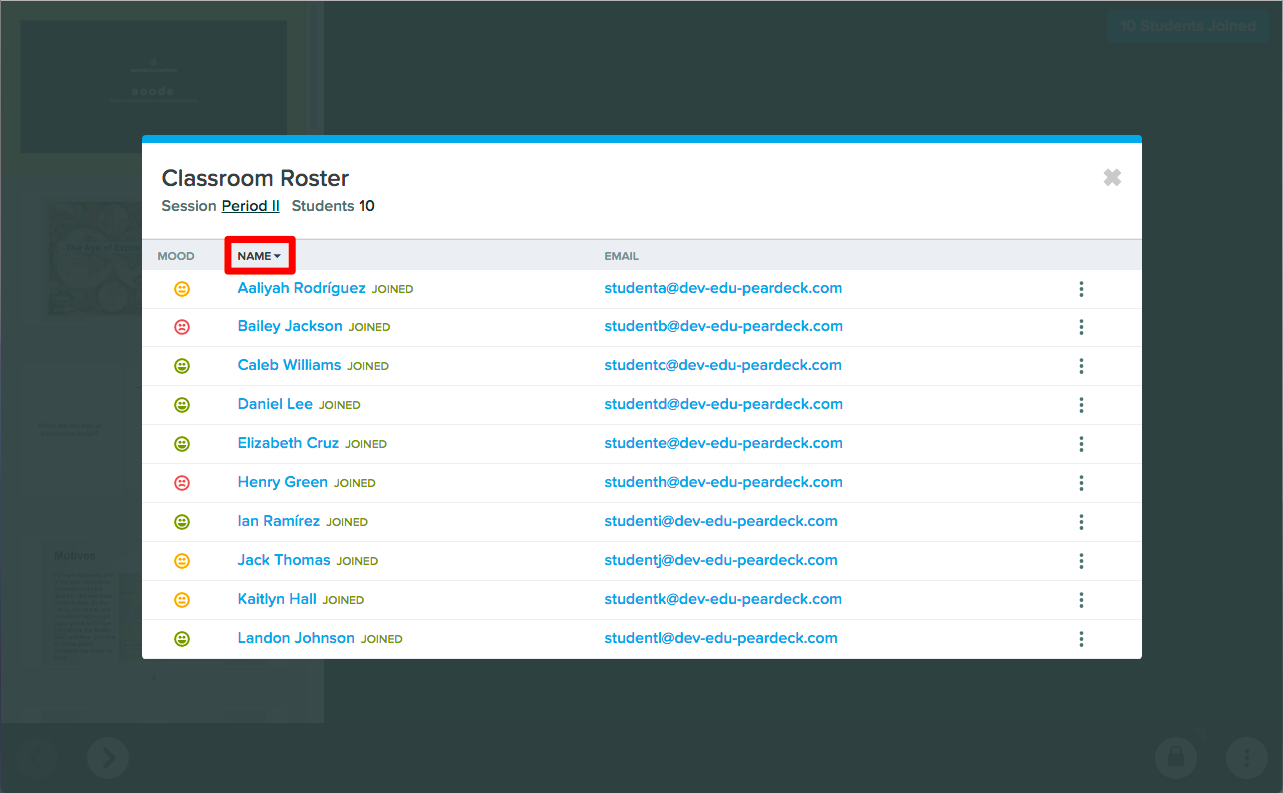 You can also see the average thumbs-up rating for a Session on the Pear Deck Home Screen. First, click on the Deck title to open the modal menu. In this menu, click on the thumbs-up rating percentage or the roster number...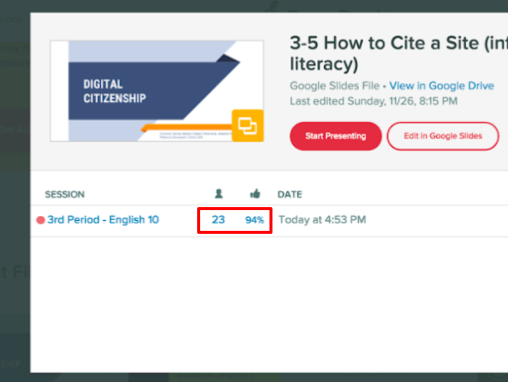 ...to see a report of how the thumbs up rating relates to mood: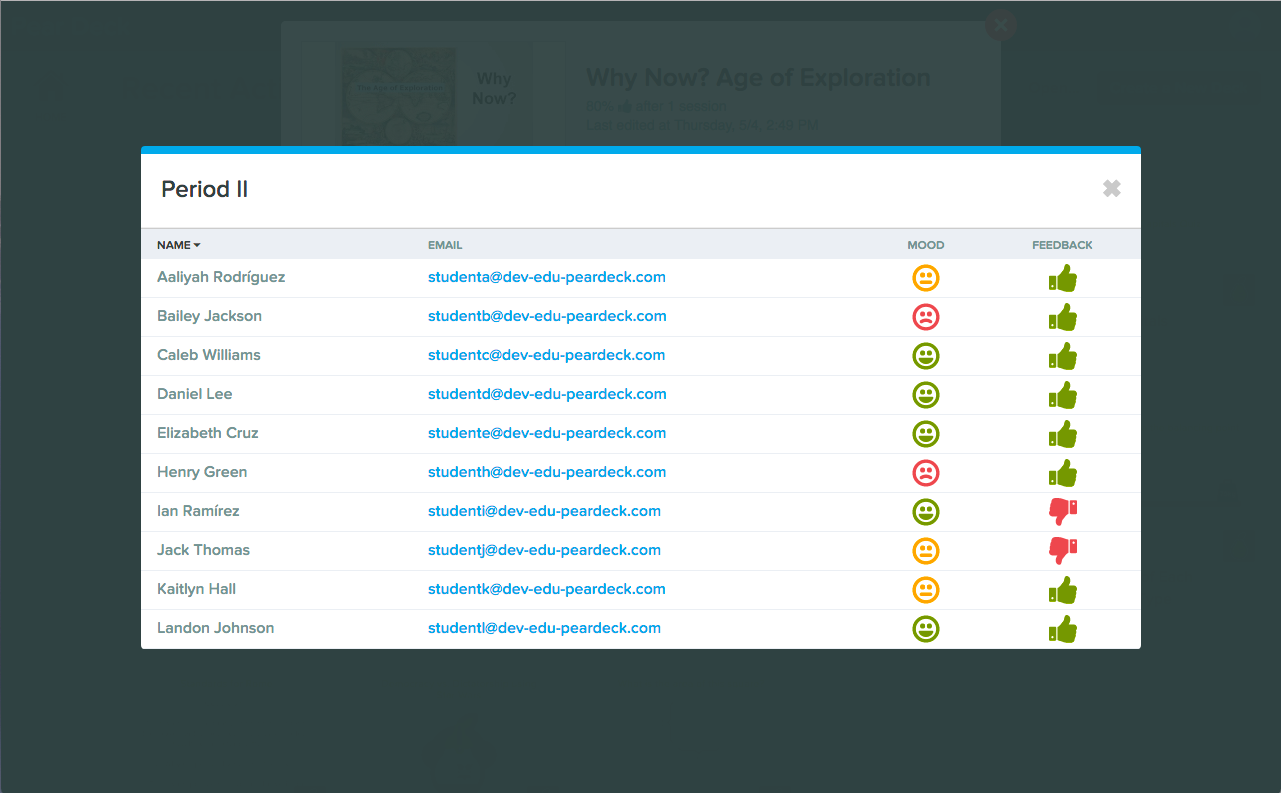 And that's how you easily you can collect feedback from students in Pear Deck!