Overview
Combine the editing power of Slides and PowerPoint with the engagement power of Pear Deck!
First, create your presentation in either the Google Slides or PowerPoint Online editor. Then, open the Pear Deck for Google Slides Add-on or the Pear Deck for PowerPoint Online Add-in to insert engaging Interactive Slide Templates and Custom Interactive Questions into your presentation. This article will give you an overview of how to...
Set up your Pear Deck account
Create Slides
Present a Session
Set up your Pear Deck account
1. Go to peardeck.com and click For Teachers to log in. The first time you come here, you'll be prompted to create your Pear Deck account. It only takes a few minutes!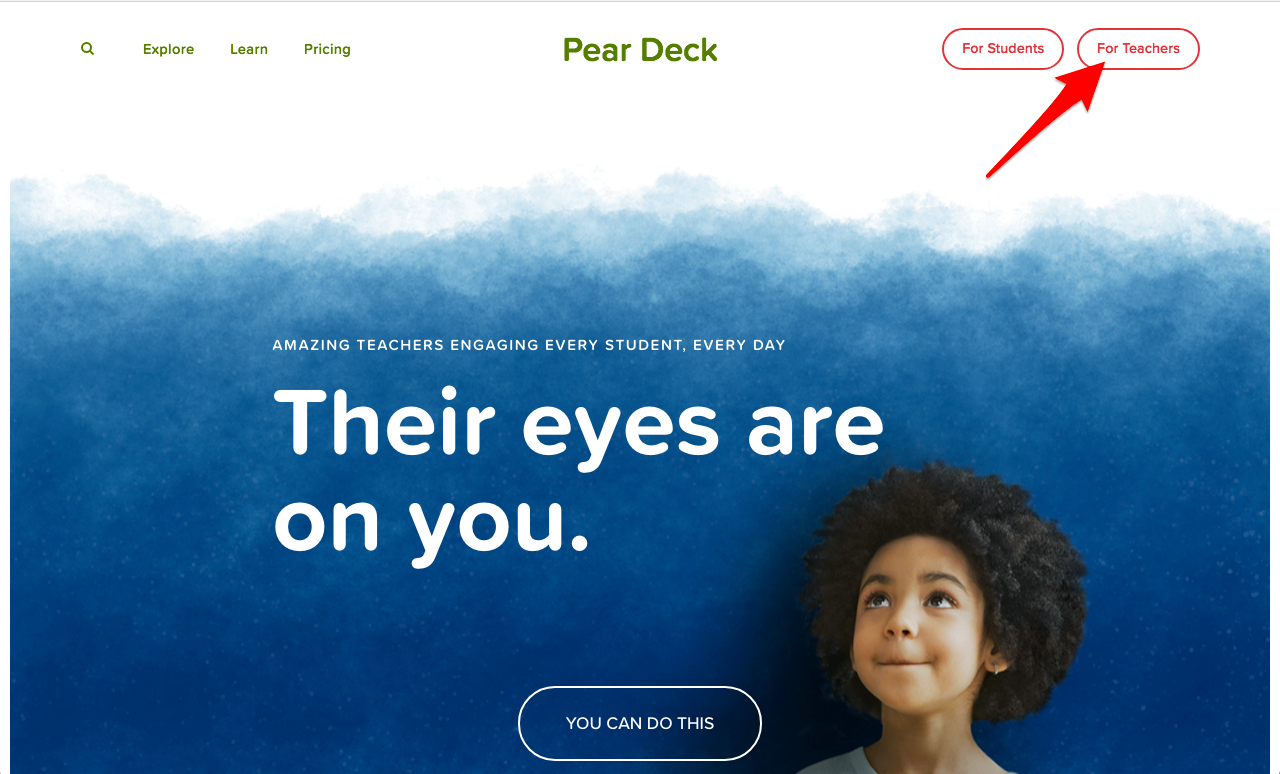 2. Once you arrive at your Pear Deck Home, click Get Add-On.
3. You'll be asked for permission to install the Pear Deck for Google Slides Add-on if you login with a Google account, or the Pear Deck for PowerPoint Online Add-in if you use a Microsoft 365 account with Pear Deck.
4. After installing the Add-On or Add-in, go back to your Pear Deck Home screen at any time and click Create a Presentation.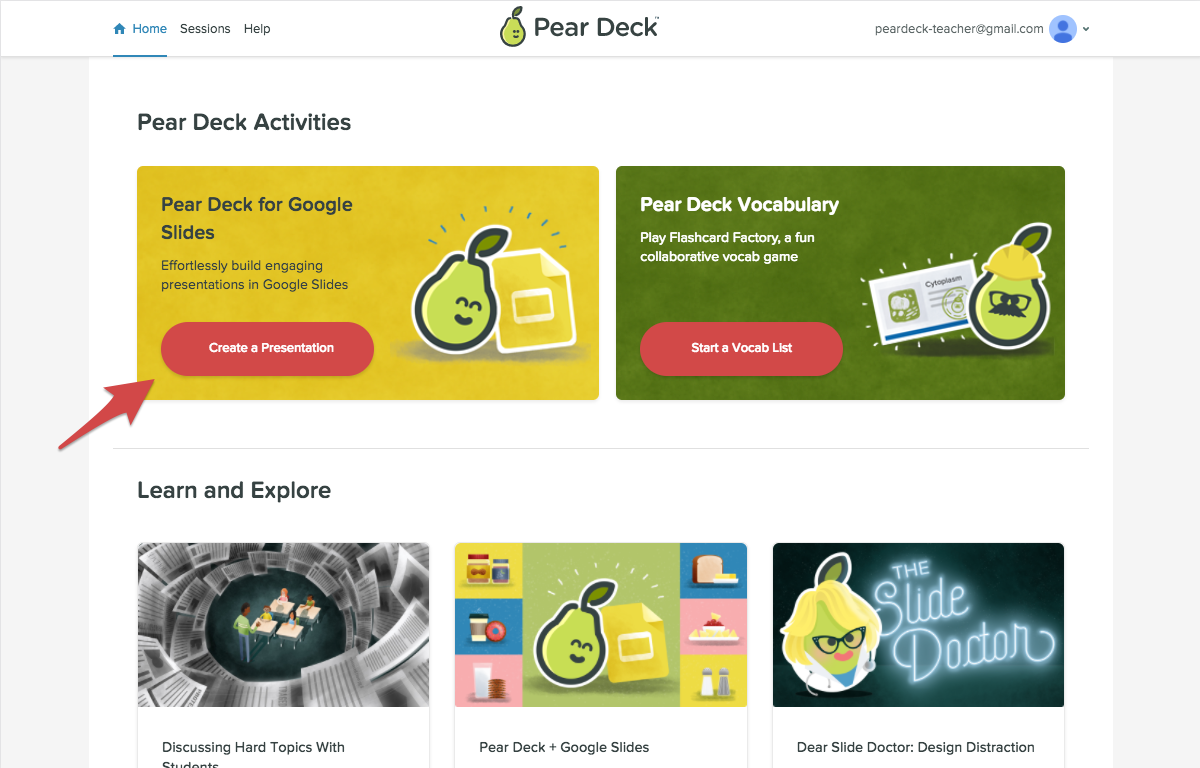 Create Slides
By clicking Create a Presentation, you'll land in the Google Slides Editor or the PowerPoint Online Editor depending on your account type. Now you can start building slides! The landing page shows you exactly how to open the Pear Deck Sidebar, which is what you'll use to add interactive questions and formative assessment templates to your presentation.
In Google Slides, go to Add-ons > Pear Deck > Open Pear Deck Add-on. That opens the Pear Deck Sidebar for you.

In PowerPoint Online, click on the Home tab, then click on the Pear Deck Add-in to open the Pear Deck Sidebar.

In either editor, put your prompts, questions, videos, etc. on the main body of the slide. Go to the Pear Deck Sidebar to add the Interactive Response option to the slide. You can also add Slide Templates from the Pear Deck Sidebar.

It's time to save your presentation, and we've got you covered!
All presentations are automatically saved as soon as you begin creating them. To reopen a presentation, go to Google Drive and open the Pear Deck folder (we created that for you too). In OneDrive, just go to your Files and you'll see your Pear Deck files there. You'll also start seeing your recent files on your Pear Deck Home for quick access.
Present a Session
Just be sure to click the green Pear Deck present button! This starts a new Pear Deck Session for your students to join at join at joinpd.com. Learn how to present with Pear Deck.