Overview
When you use the Pear Deck for Google Slides Add-on to present your lesson, your speaker notes from Google Slides are accessible from both the Projector View and the private Teacher Dashboard (a Premium feature). This means you can walk around the classroom with a tablet, keep an eye on your presenter notes so you remember the main points, control the slides, AND see student responses in real time.
Please note that this feature is only available to users who log into Pear Deck with a Google account at this time.
Step-by-step
Make sure you have installed the Pear Deck for Google Slides Add-on.
Edit your slides in the Google Slides editor. Open the Pear Deck Add-on to insert Interactive Slides and Formative Assessments into your presentation. Learn how here.
Optional: Add notes to the Speaker Notes section beneath the slide. Pear Deck inserts slide instructions into the Speaker Notes section too, but these notes will not appear in your presentation.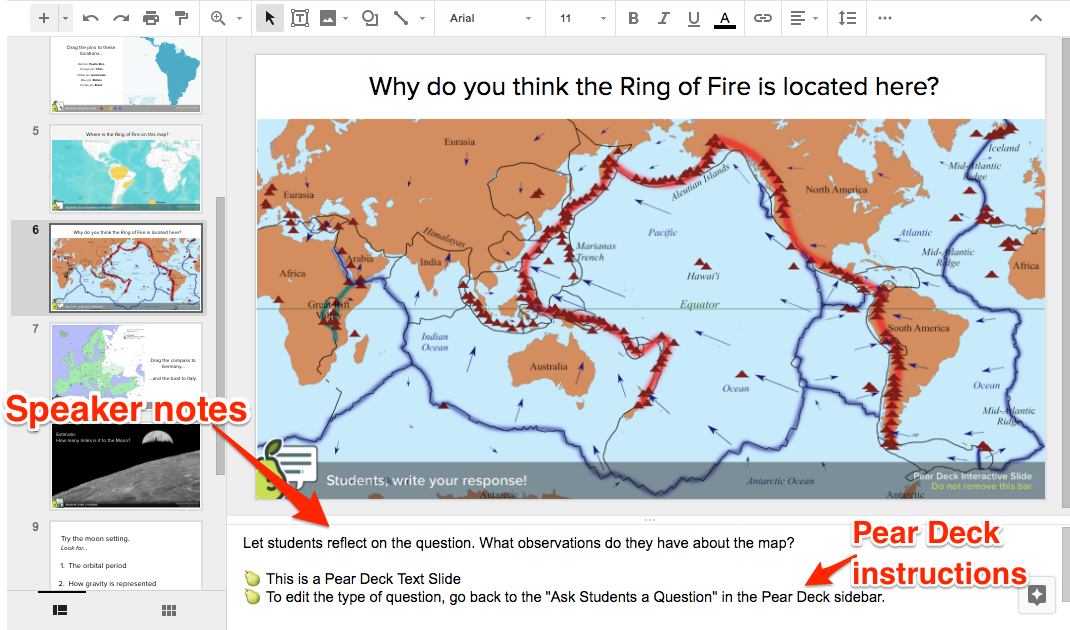 4. When you're ready to present, open the Pear Deck Add-on and click the green Present Lesson button.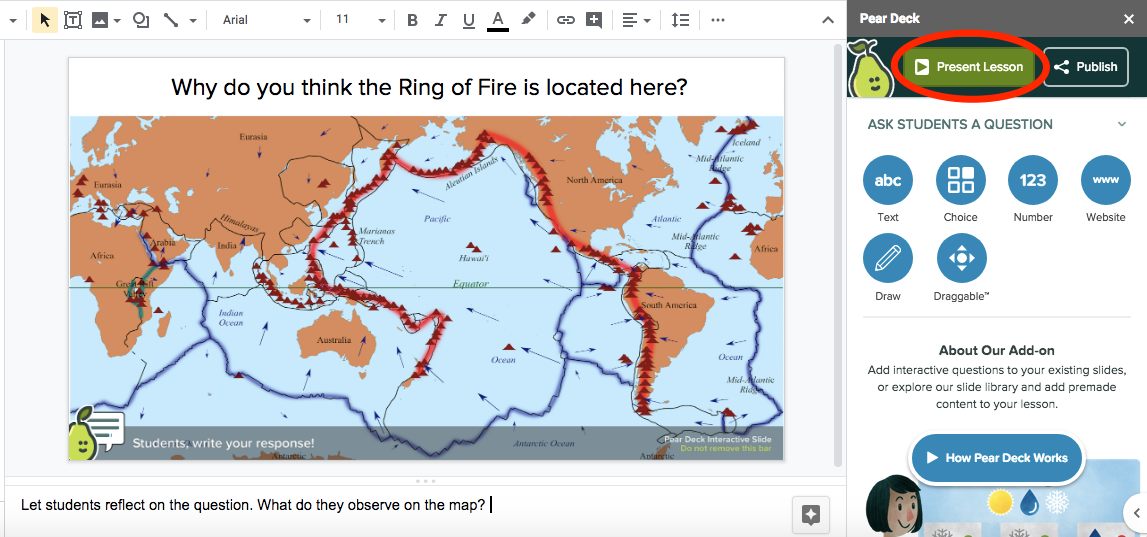 5. During the presentation Session, the Notes button will appear on the Navigation Bar.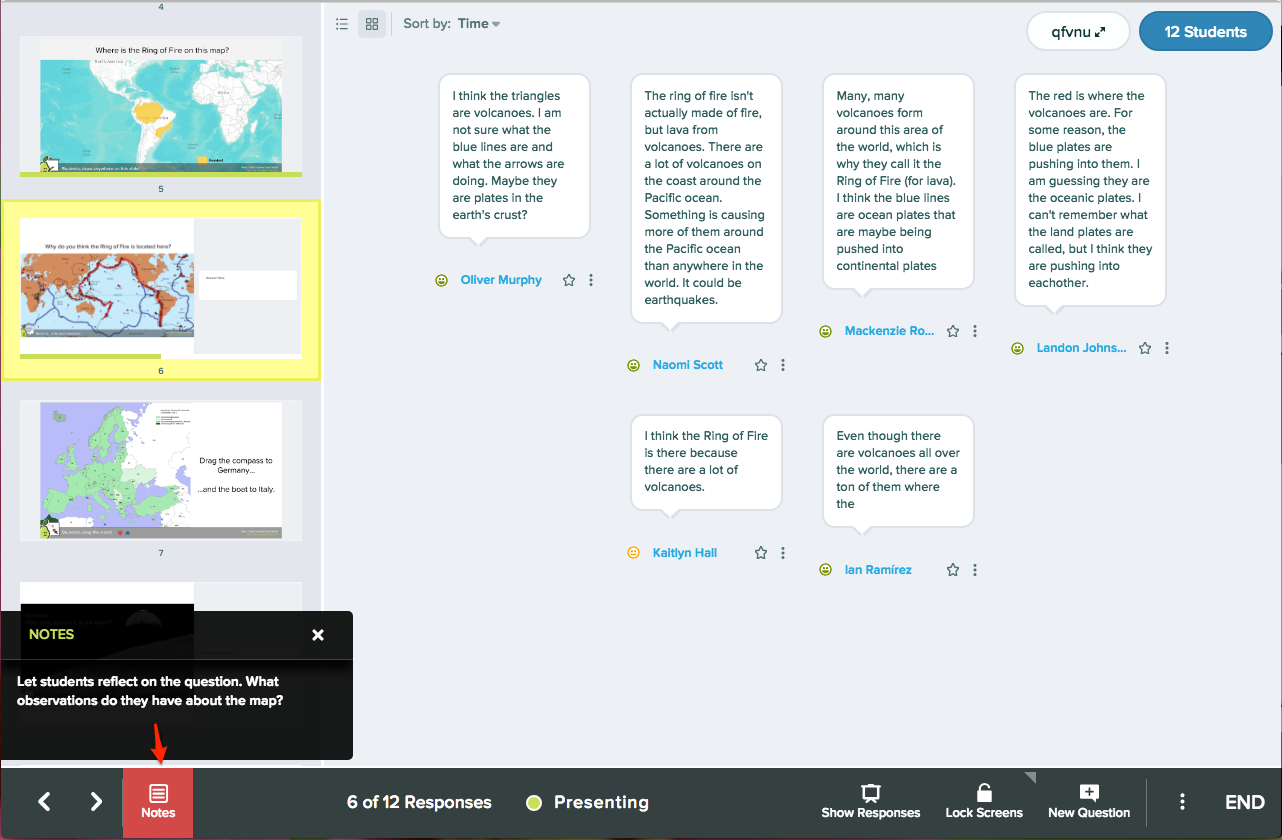 6. Open and close your notes by clicking the Notes button. You can open them on both the Projector View and the Teacher Dashboard.