Overview
Pear Deck files live in either your Google Drive or your OneDrive. This means that you can create folders to store and organize your Pear Deck Files, regardless of where your files live. Here's a guide to the process:
1. Open your Google Drive or OneDrive.
2. Click the New button.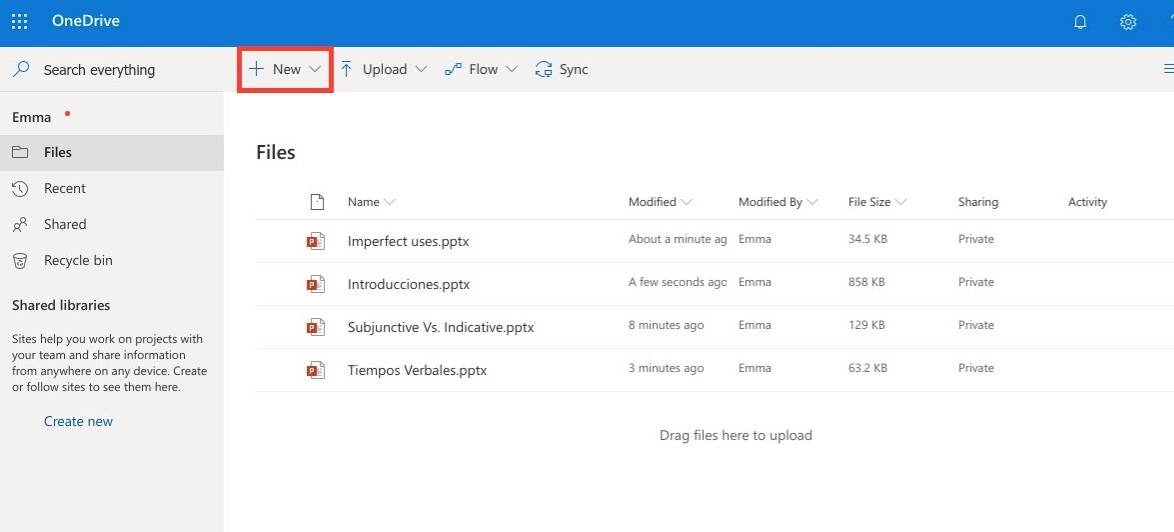 3. Select Folder.
4. Name your folder.
5. Once you have created the new folder, you can drag and drop files into it. Or, you can right-click a file and select Move to > [your folder].