Overview
Sessions are single Pear Deck presentations. The responses you collect from students are all automatically stored in your Sessions. While you can delete a Deck or Vocabulary file, it isn't possible to delete a Session (unless you delete your entire Pear Deck account). We err on the side of caution and want to prevent you from accidentally losing student work! However, you can archive older Sessions in order to keep your Pear Deck Home organized and manageable. Here's how:
Open your Pear Deck Home Sessions menu.
Click on the More Actions (three-dots) menu to the right of the Session.
Click Archive Session.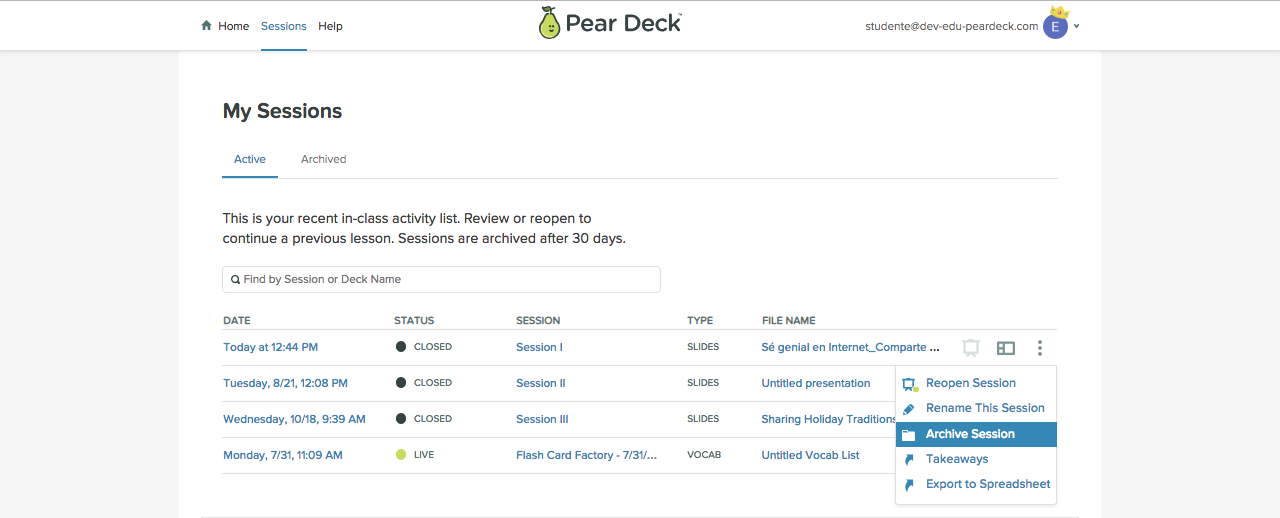 4. The Session will be moved into the Archived section. You can bring it back to the Active section by clicking Restore.