Overview
When a great question comes up in the discussion, or you need to spontaneously check in with students, click the New Question button. By clicking the button, you can ask a new interactive question on the fly, or ask the same question again to collect new responses. The New Question button lets you add an Interactive Slide to your Session that was not originally part of your presentation.
How to Ask a New Question
Start presenting and invite your audience to join the presentation.
Hover over the Navigation bar at the bottom of the slide.
Click the New Question button.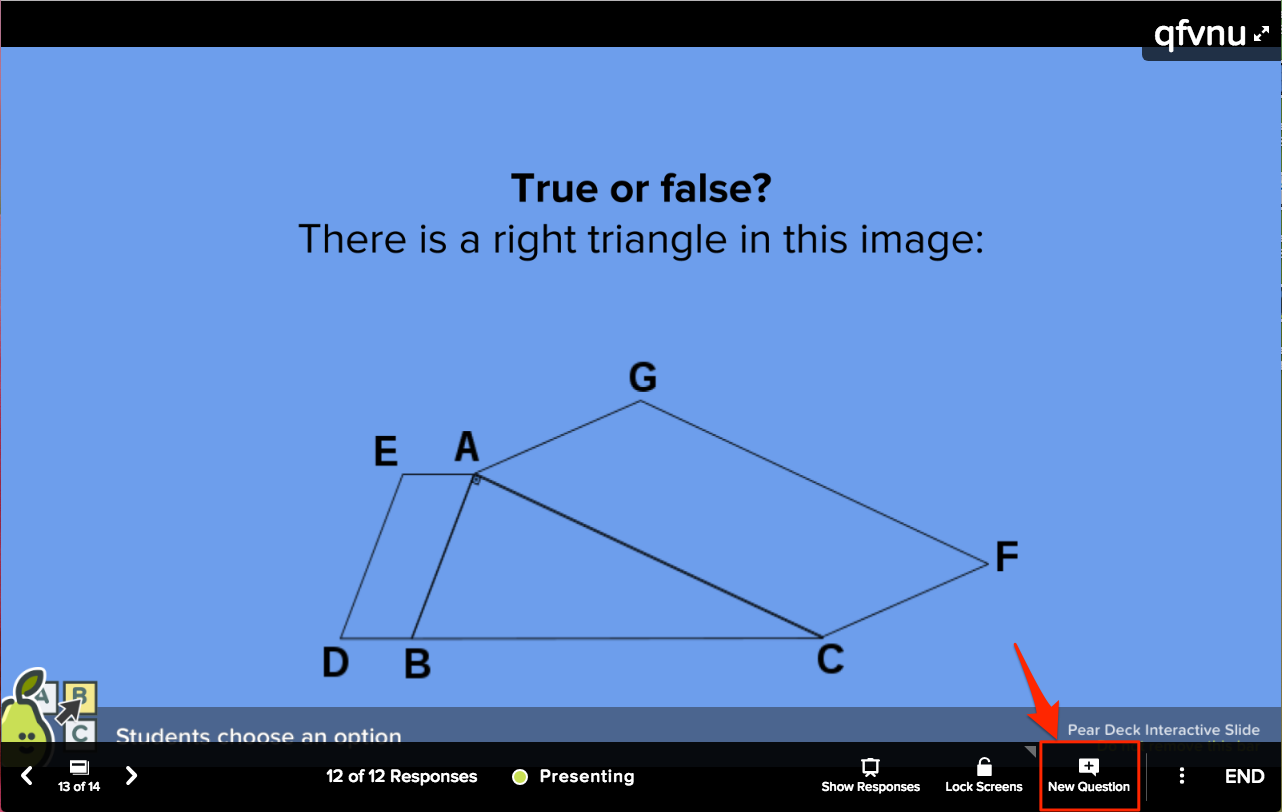 4. There are three main ways to insert a new question - see these options below. Whichever option you choose, your audience will get to answer your new question on their screens (the Student View). All of the responses you collect are automatically saved in the Session, like they are on other Pear Deck slides.

For example, if you choose a drawing template, students will be able to draw. If you chose a multiple choice template, they will be presented with options A, B, C, D, etc. Then, give students a verbal prompt. Please note that it's not possible to change the prompts on any of the New Question slides.
Option One
New Question Type with Current Content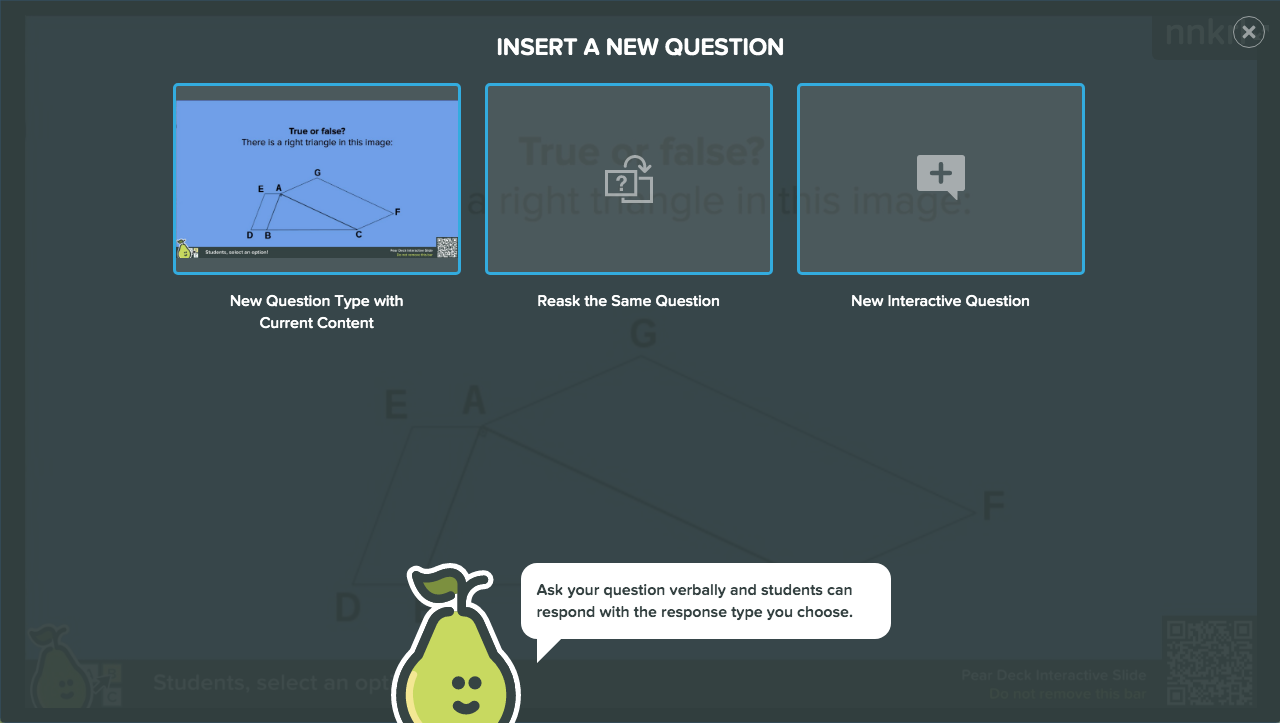 This is helpful when you want to ask about the same slide content, but with a different interactive question type.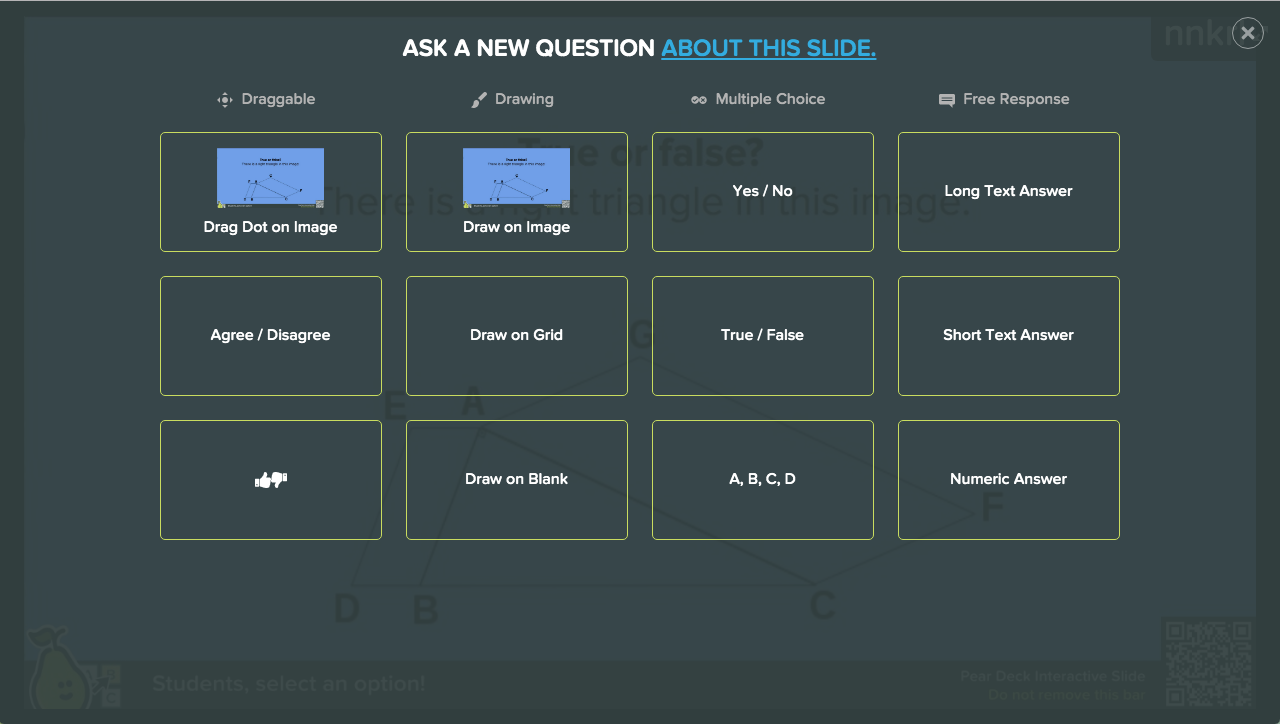 Option Two
Re-ask the Same Question
This helps when you want to ask the same exact question on a separate slide, but gather totally new responses from your students.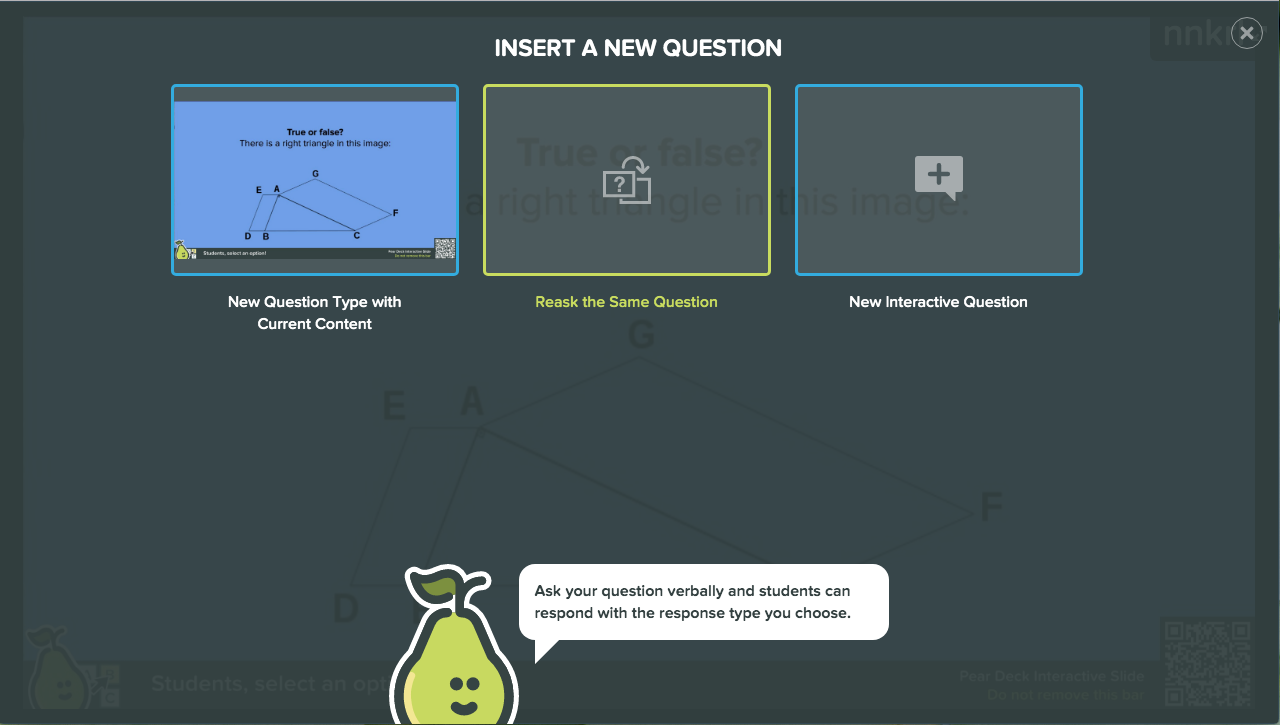 Option Three
New Interactive Question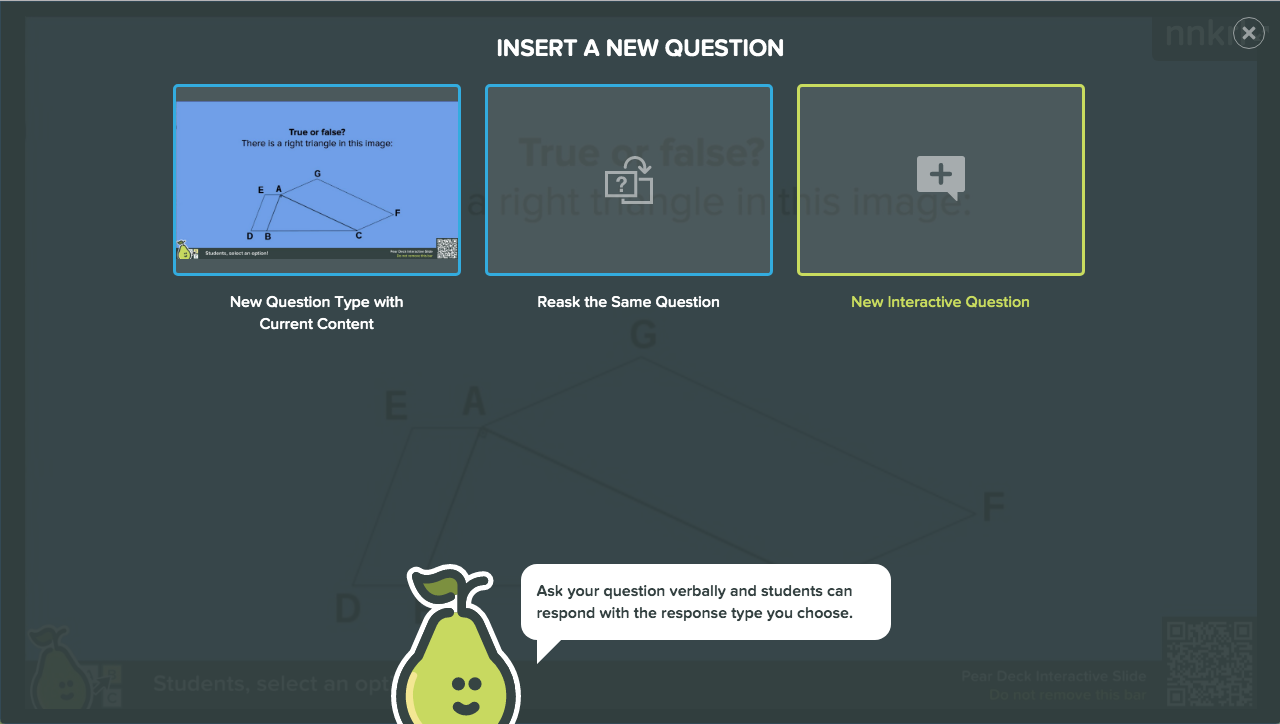 Use this option to do a quick temperature check or ask about something that came up in conversation.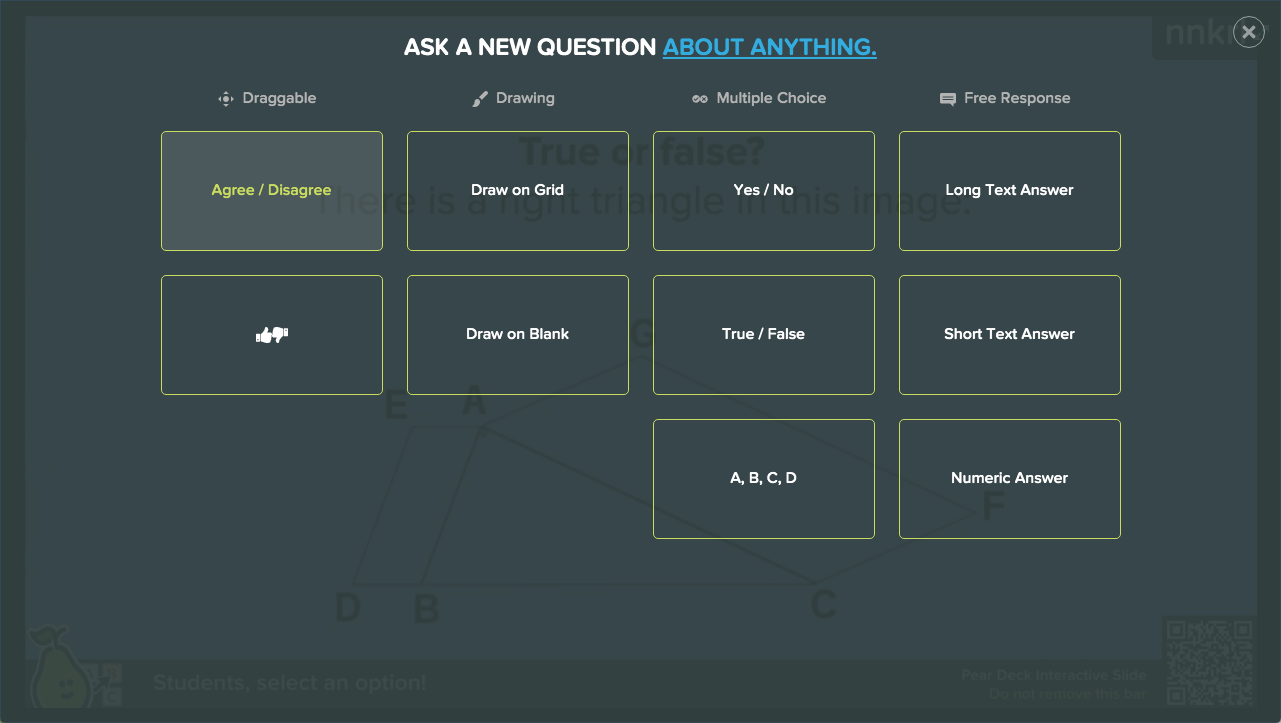 Examples
Let's take a look at the two Draggable slides from the New Interactive Question option.

If you choose Agree/Disagree, here is how your new slide will look on the Projector View...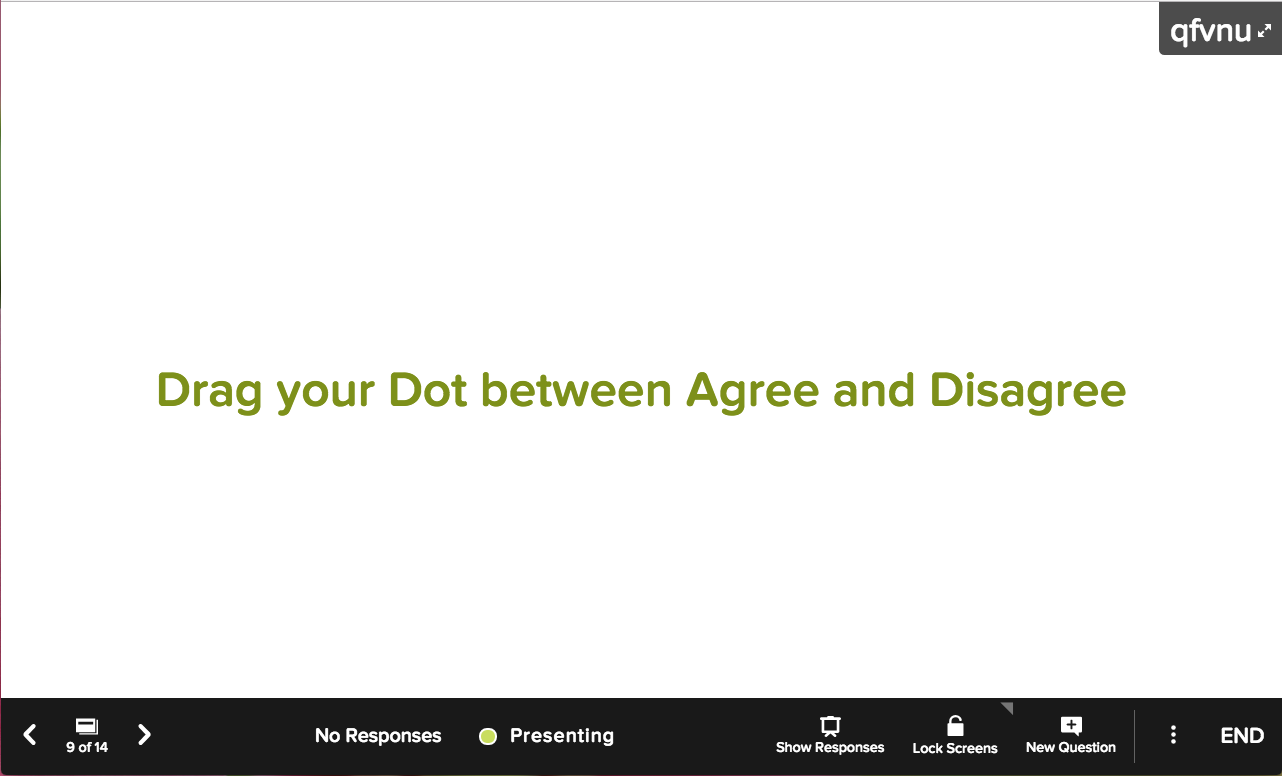 ...and on the Student View: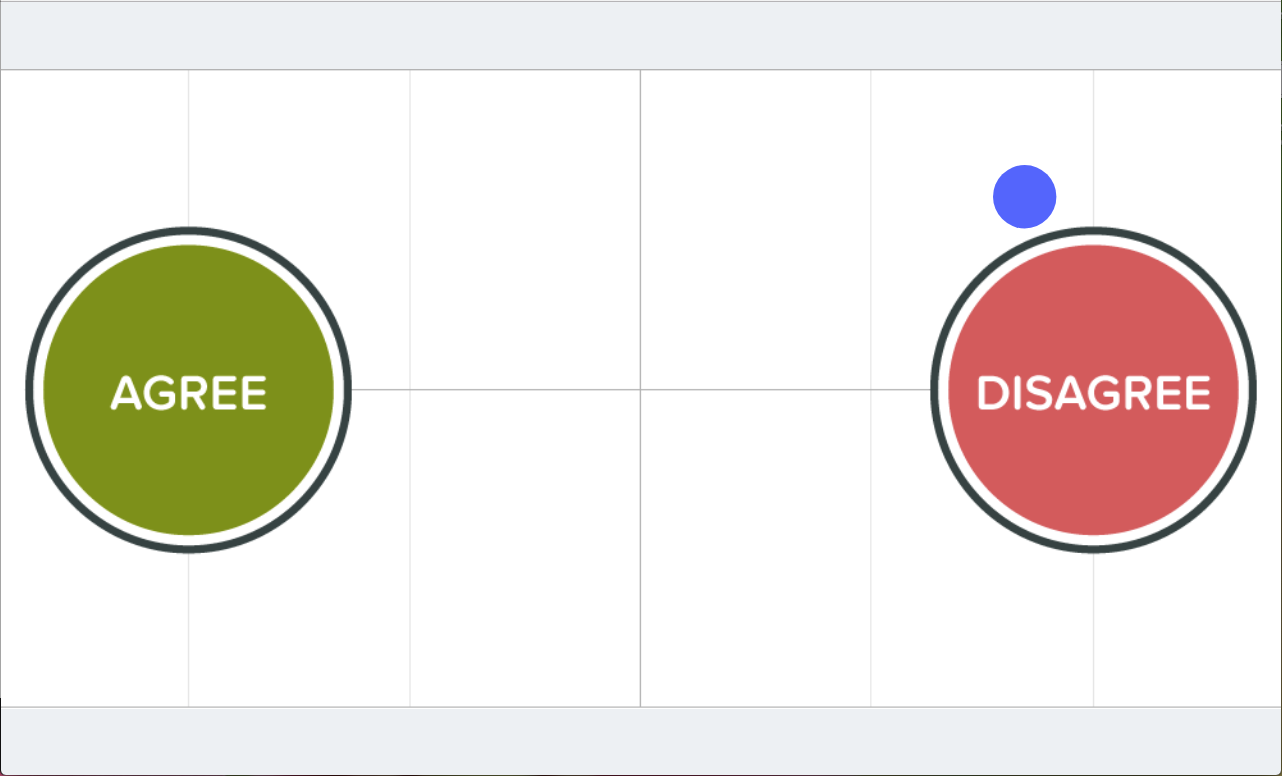 Choose the Thumbs Up/Down template and ask students something like, "If you had to write an essay on this topic right now, how prepared would you feel?" Here's what the responses look like when you display them on the Projector View: